Sexy 'Stranger Things' costume draws backlash from fans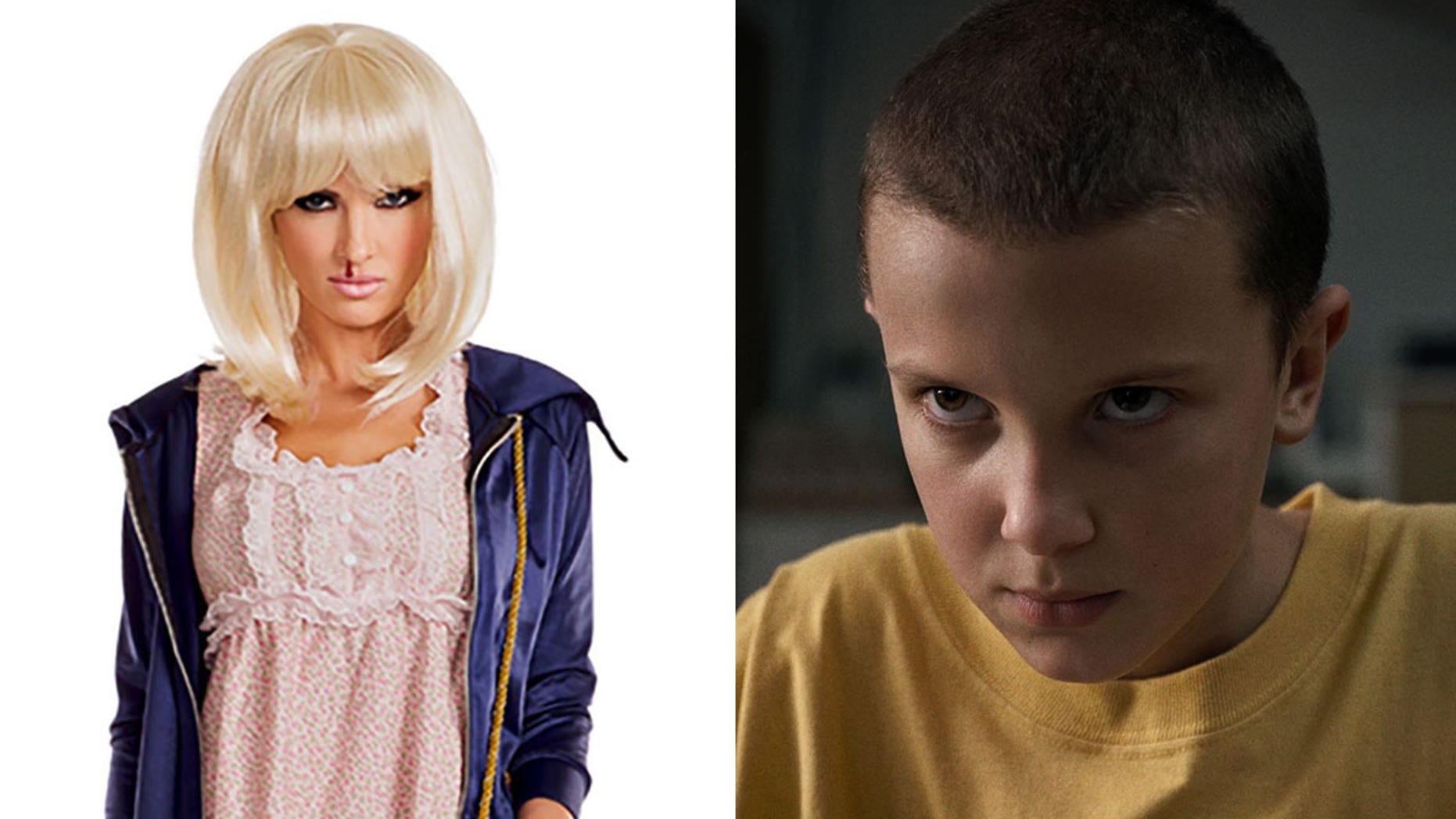 Halloween is known for cooler weather, an uptick in candy sales and, of course, sexy costumes.
Recently, sexy Melania Trump and pregnant Kylie Jenner have caused controversy, and now a saucy version of Eleven, the popular character from Netflix's smash hit "Stranger Things," has hit stores — and people are outraged.
URBAN OUTFITTERS BLASTED FOR 'ARMY FASHION' LINE
The $50 costume — like other unauthorized costumes — does not officially use "Stranger Things" in the title, but the likeness to Eleven, played by 13-year-old Millie Bobby Brown, is indisputable. Brown, as Eleven, appeared on the Netflix series wearing a blonde wig, a pink dress with a high collar, and a jacket. The character also had a fondness for frozen waffles. The costume, called the Upside Down Honey — a reference to the show's alternate "Upside Down" universe — consists of a blonde wig, a pink dress, a jacket and a waffle-shaped purse.
The model in the costume also suffered from Eleven's same affliction: a bloody nose.
The costume's pink dress, however, has been shortened significantly, and the high collar has been lowered. The tennis shoes Brown wears have also been replaced with tan pumps, though the shoes themselves are not included with the costume.
FOLLOW US ON FACEBOOK FOR MORE FOX LIFESTYLE NEWS
Though sexualized costumes at Halloween are not new, fans have particular issue with this one because the character in the show is not even a teenager yet.
"There's a sexy ‪@Stranger_Things Eleven Halloween costume. SHE'S A CHILD," one woman tweeted.
"When do sexy #Halloween costumes go too far??? I saw an ad for a sexy Eleven costume (from Stranger Things) and it was too wrong," another tweeter wrote.
"Don't make an 11-year-old sexy. it's easy to remember. HER NAME IS ELEVEN," added another Twitter user.
Even last year, one woman was already fed up with people attempting to dress as a "sexy" Eleven, writing, "STOP SEXUALISING CHILDREN AND RELIGIOUS FIGURES FOR HALLOWEEN!!! IF I SEE ONE MORE SEXY ELEVEN OR NUN IM GONNA FIGHT SOMEONE!!!
In 2016 when the show first premiered, Eleven was one of Halloween's most popular costumes, though, in fairness, many who dressed up were more faithful to the character's original look, reports Business Insider.