Seriously, The Hollywood Reporter? No Powerful Latinas in Entertainment?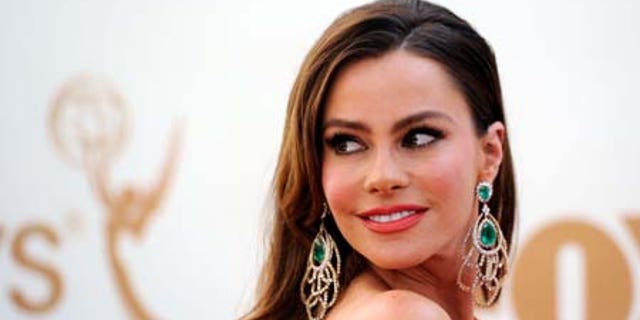 Obviously Janice Min, editorial director of The Hollywood Reporter (THR), never got the memo. My memo, that is. The one I wrote to Xana Antunes, editor of Crain's New York Business, after the magazine published its list of "50 Most Powerful Women in New York" and only featured a total of three non-white women and not one single Latina.
The current THR "Women in Entertainment: The Power 100" lists a wonderful group of accomplished women of which a total of nine are non-white, including two Latinas. This time, I can't give Ms. Min the benefit of the doubt as I gave Ms. Antunes. I don't think the reason for this faux pas is a lack of diversity in her professional network from which to draw recommendations. This time, there's something else at play given that there are major media networks not even represented on the THR list.
I understand that Ms. Min may not watch Spanish television but on an average week around 33 million people do. And when Univision and Telemundo's evening news shows regularly beat the local English networks in markets like New York and L.A., you have to at least acknowledge that they exist, no? (And, although this piece focuses on Latinas, the same can be said about the minimal presence of other ethnic groups on the list. Where are Laureen Ong, President of The Travel Channel or Suzanne de Passe, Co-Chairman of de Passe Jones and currently featured on HBO's The Black List Volume 2?
There are many, many top executive Latinas in the entertainment industry, which is why this list is particularly worrisome as it perpetuates the idea that there are no qualified candidates to be considered for the honor. This lack of recognition effectively creates a white-women's club as we are still trying to overcome the old boys club.
The latest U.S. Census indicates that 50 million people in this country are of Hispanic descent and that approximately 30% of the population is non-white. You mean to tell me that you can't find a substantial number of diverse women in the key positions considered for inclusion on this list Isn't it bad enough that onscreen talent doesn't reflect America's reality? Do we have to erase the (minimal) progress that's been made behind the scenes?
Well, I thought I'd make it easy. Here's a list of a few of the most powerful Latinas in Entertainment listed alphabetically. I hope Ms. Min and everyone else compiling lists such as this one include many of them next year.
María Celeste Arrarás, television host and producer of Telemundo's news program "Al Rojo Vivo," named one of the 20 most powerful women by Newsweek magazine in 2006
Lucía Ballas-Traynor, co-Founder and EVP Mamás Latinas, a CafeMom company
Jackie Blanco, Editor-in-Chief, Vanidades magazine
Chiqui Cartagena, currently VP Corporate Marketing, Univision and a recognized thought leader in Hispanic media
Lucía Cottone, SVP Development and Current Programming, Sony Pictures Television
Graciela Eleta, SVP Brand Solutions Team, Univision
Galina Espinoza, Editor-in-Chief Latina Magazine who resigned to her position last week
Alina Falcón, Chief News Executive, Telemundo
Daisy Fuentes, television host, model and successful entrepreneur who sells an estimated $300 million worth of clothing, accessories, fragrances, and other goods.
Nely Galán, independent producer of hit TV shows and soap operas
Ruth Gaviria, SVP and Chief Marketing Officer, Univision
Christy Haubegger, founder of Latina Magazine, and Agent, Creative Artist Agency
Salma Hayek, actress, director and producer
Jacqueline Hernández, COO, Telemundo
Cynthia Hudson, Senior VP and General Manager, CNN en Español and Hispanic strategy for CNN/US
Margaret Lazo, EVP Human Resources, NBCUniversal Television Group
Eva Longoria, actress, producer
Mónica Lozano, CEO, Impremedia, one of the leading Hispanic news companies in the U.S.
Maelia Macin, EVP Network Sales, Univision
Monique Manso, Publisher, People en Español, Time Inc.
Dorinda Marticorena, SVP Worldwide Marketing and High Definition, Warner Home Video
Diana Mogollon, General Manager, Mun2, Telemundo owned cable networking targeting bicultural Latinos
Soledad O'Brien, host of "In America" documentary unit on CNN and one of the most recognized multiracial on air talent
Verónica Pimstein, SVP Creative, Latin America/U.S. Hispanic production, Sony Pictures Television
Norma Provencio Pichardo, Executive Director, Academy of Television Arts and Sciences Foundation
Lisa Quiroz, SVP Corporate Responsibility at Time Warner, Inc. responsible for overseeing all of Time Warner's corporate-based public service initiatives
Jessica Rodríguez, SVP Cable, Univision
María Elena Salinas, Anchor Univision national evening news, considered one of the most recognized and influential female Hispanic journalists in the United States
Sandra Smester, VP Programming and Operations, Univision
Enedina Vega, Publisher, Hispanic Ventures at Meredith Corporation
Sofía Vergara, star of "Modern Family" who's having a major impact in general market entertainment.
Mariela Dabbah is the CEO of www.Latinosincollege.com, a renown speaker, media contributor and award-winning author. Her new book: Poder de Mujer will be released March, 2012 by Penguin.
Follow her on Twitter at @marieladabbah and Like her FB page: Facebook.com/marieladabbah
Follow us on twitter.com/foxnewslatino
Like us at facebook.com/foxnewslatino