Salvadoran Ex-pats Welcomed Back by New Work of Art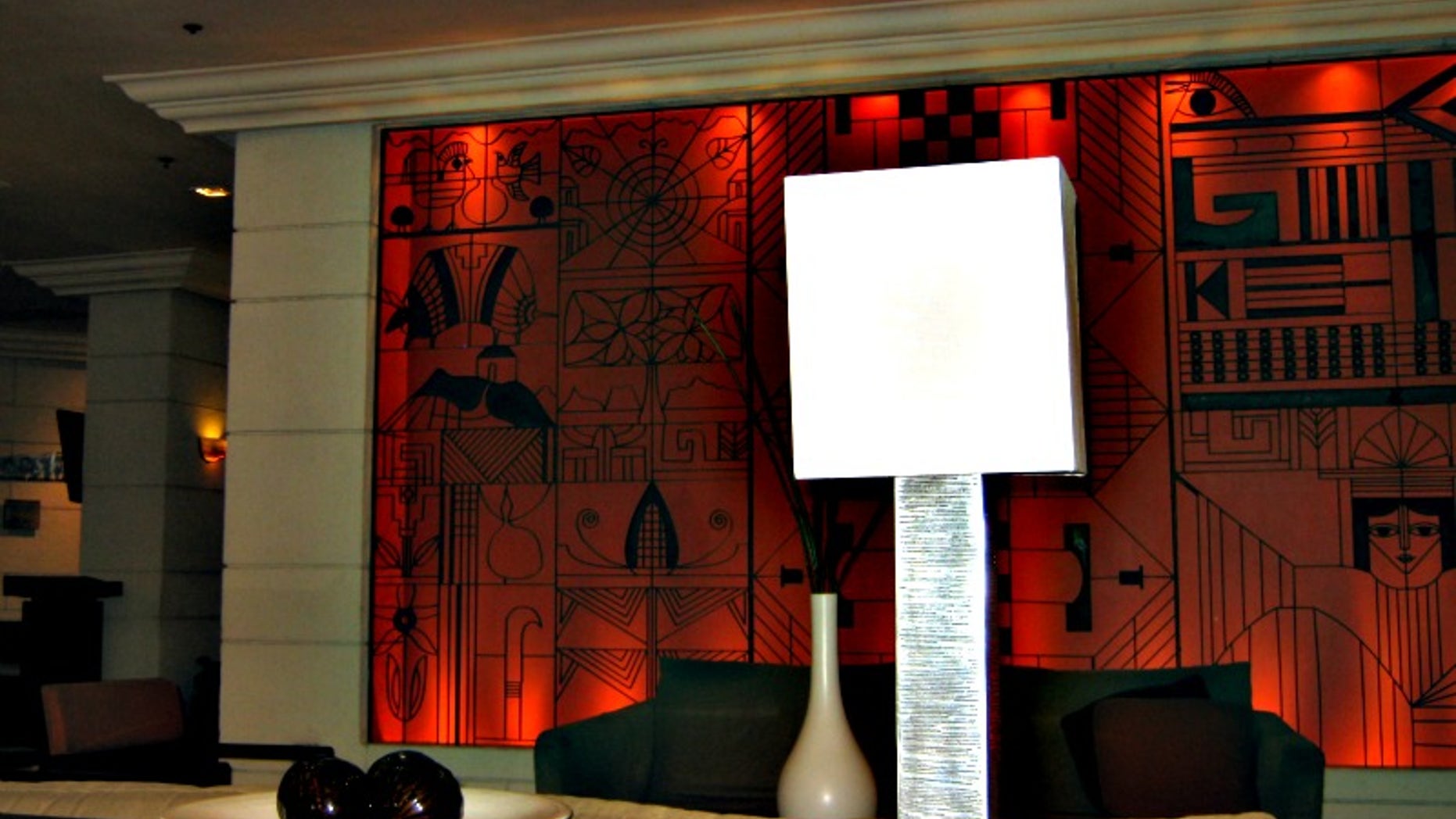 Salvadorans living or born abroad who come back to visit El Salvador will be welcomed by a work of art. While the Hermano Lejano monument has been in place since 1994, renovations and additions are being made.
The original monument is called "Hermano, Bienvenido a Casa," or "Welcome Home, Brother" - but is colloquially known by the name "Hermano Lejano" or "Faraway Brother."  Welcoming those who travel Highway 5, approximately 25 miles from Comalapa International Airport in San Salvador, El Salvador, the large arching monument symbolizes an open doorway.
Aside from improvements and repairs being made to the actual structure in Plaza Barrios where the monument stands, artist Fernando Llort has been commissioned to add three murals, mosaics which will be made up of ceramic tiles. "Abrazo Fraterno" or "Fraternal Embrace" will feature Llort's signature style – colorful, two-dimensional campesino folk art motifs which commonly depict birds, trees, flowers and red tile roofed houses. Llort will also be adding a sculpture of a woman with her arms held wide open.
"Basically the project is a welcome to distant siblings. A warm welcome, a welcome with love," Llort is quoted as saying in an article by La Prensa Grafica. "It's an opportunity to project my art and above all the Salvadoran people," he is said to have added.
"Abrazo Fraterno" is Llort's first permanent public work of art to be installed since the January destruction of his three thousand tile mosaic that adorned the façade of San Salvador's Metropolitan Cathedral. The hand-painted façade had been in place since 1999 and as a recognized National Heritage site, was supposed to be a protected landmark. At the time of its destruction, Llort called it "the saddest thing that has ever happened in my life."
With the completion of "Abrazo Fraterno" Llort's art will once again be on display for all.  Other changes being made to the area will include beautification of the garden in Plaza Barrios, improved lighting, repairs to a walkway, and installation of benches and trash cans. The project is estimated to be completed within two months.