Ruth Bader Ginsburg ranks the best cities to buy scrunchies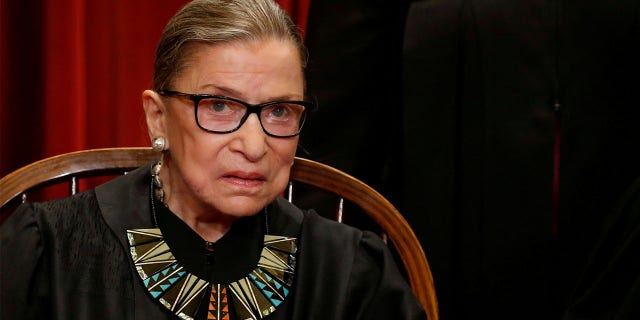 While fashionistas everywhere champion the return of the scrunchie, one loyal fan argues that they never went out of style: Ruth Bader Ginsburg.
"I have been wearing scrunchies for years," the 85-year-old Supreme Court Justice told the Wall Street Journal on March 19. "My best scrunchies come from Zurich. Next best, London, and third best, Rome."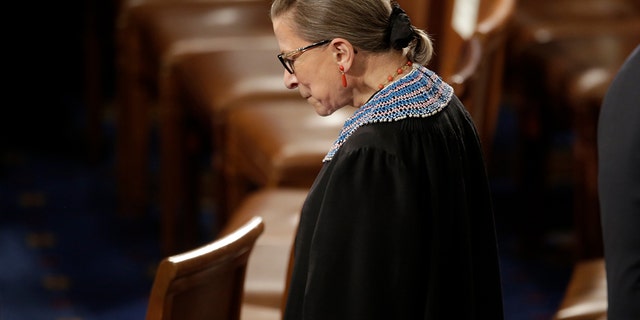 Though the octogenarian, who has served in the Supreme Court for nearly 25 years, is famed for accessorizing her black judicial robes with lace collars, oversized eyeglasses and fishnet gloves, she says the fluffy circlet hair ties of the 1980s and 1990s have a special place in her heart.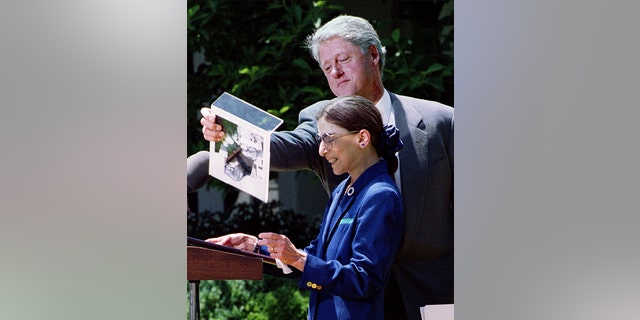 'CURVY' INSTAGRAMMER'S INSPIRING MESSAGE ABOUT 'MR. 6-PACK' HUSBAND GOES VIRAL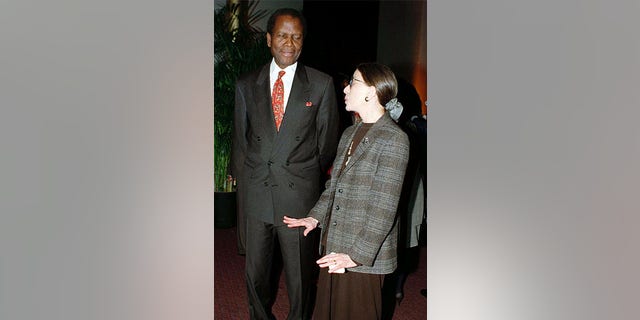 "My scrunchie collection is not as large as my collar and glove collections, but scrunchies are catching up," Justice Ginsburg said.
Both in and out of the courtroom, RBG has been known to fasten a low ponytail with the tried-and-true hair band in neutrals and metallics colors alike for her signature hairstyle.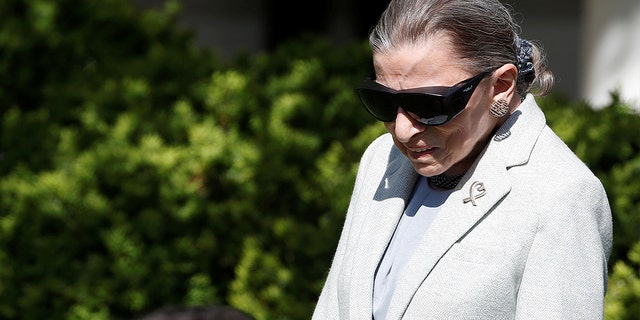 For their part, scrunchies are back with a vengeance. In 2017, Urban Outfitters reported a 170 percent uptick of scrunchie sales — Bella Hadid, Selena Gomez and models of New York Fashion Week 2018 have all sported the comfy hair bands.
POPE FRANCIS SAYS IT'S 'ABUSE' TO ACCESSORIZE WITH THE CRUCIFIX
Nevertheless, opinion is mixed as to whether or not scrunchies are appropriate in the workplace.
"Some in the pro-scrunchie camp say they're gentler than elastics, and easy, like sweatpants for your hair. Scrunchie haters say…they're like sweatpants for your hair," the Journal reports.
The women they polled, however, were by and large fans of the trending accessory.
"I remember seeing these stunning model-esque-like humans wearing scrunchies," 26-year-old Twitter employee Kinsey Greenfield recalled of the gorgeous New York women she first spotted wearing scrunchies on the subway. "And I was like, oh my gosh, thank you so much. This gives me permission."
Karli Henriquez, a 34-year-old from Los Angeles who wears scrunchies to the office, agrees.
"You're ready to wash your hair, you're done with the dry shampoos and you're ready to give up. That's when the scrunchies come into play," she said.
FOLLOW US ON FACEBOOK FOR MORE FOX LIFESTYLE NEWS
If any working woman knows how to get the job done, it's the Notorious RBG.