Red meat eaters may have a higher risk of dying from these 9 diseases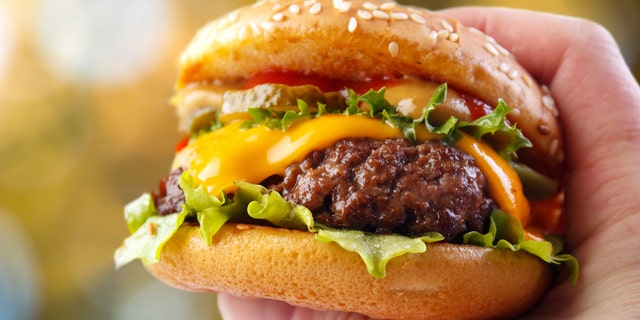 Bad news for red meat lovers: A new study suggests eating one of America's favorite foods may increase your risk of dying from nine ailments, including cancer and heart disease.
The research, published in the May edition of BMJ, supports previous studies that have linked diets high in red meat to an increased risk of disease, like stroke and again, cancer.
RED MEAT CAN BE HEALTHY — WHEN YOU EAT IT THIS WAY
For this study, researchers analyzed the eating habits of about 540 men and women ages 50 to 71 to start. After 16 years, they looked at who died and why. Researchers learned that those in the highest one-fifth of people who ate red meat had a 26 percent increased death risk compared with the one-fifth of people who ate the least red meat. Beef, lamb and pork qualified as red meat.
In addition to cancer and heart disease, researchers found a correlation between eating red meat and an increased risk of death from respiratory disease, diabetes, Alzheimer's disease, stroke, liver disease and kidney disease.
Those who ate the most white meat, on the other hand, had a 25 percent reduced risk of death from those causes compared with people with the lowest intake level of that meat. White meat was defined as fish or poultry.
5 HEALTHY MEALS YOU CAN MAKE WITH A PACKAGE OF HAMBURGER MEAT
The findings held true regardless of whether red or white meat was processed or unprocessed.
Researchers pointed out their study is only observational, meaning eating that burger for dinner this weekend won't for sure cut years off your life. But the findings do suggest that, when you can, swapping your steak for chicken may reduce your risk of suffering from some of the deadliest diseases worldwide.
FOLLOW US ON FACEBOOK FOR MORE FOX LIFESTYLE NEWS