Recipe: Spicy Pineapple Salad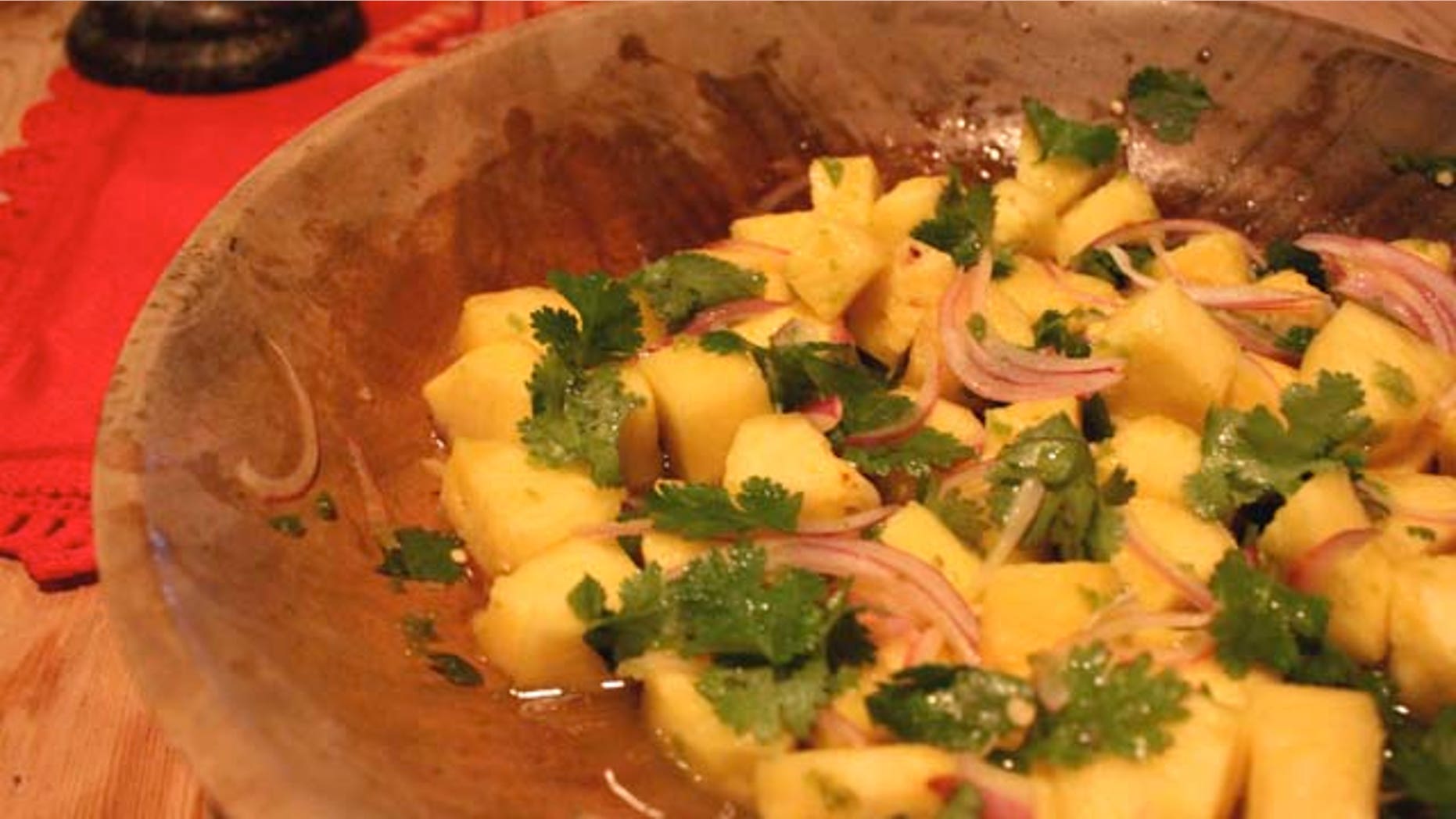 Ingredients:
1 pineapple
1/2 cup thinly sliced red onion
2 fresh jalapeno chiles, seeds and veins removed, and cut into thin slivers
Juice of one lime
1/4 cup olive oil
Kosher or sea salt

Remove the top and bottom of the pineapple;, cut into 4 vertical pieces, core, and cut into 1/4-inch slices. Combine with the red onion and jalapeno chiles.
Combine the lime juice, the olive oil and salt to taste: add to the pineapple mixture.
Add the cilantro leaves last minute. And serve immediately.
Follow us on twitter.com/foxnewslatino
Like us at facebook.com/foxnewslatino