Pot-flavored ice cream? Ben & Jerry's creators say, 'Why not?'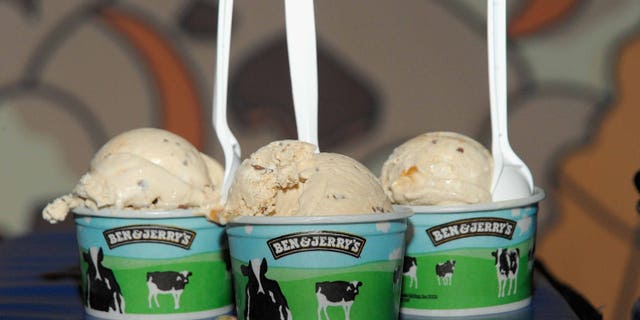 Cannabis-infused Ben & Jerry's ice cream? It could potentially hit freezers at your local dispensary in the future.
In a recent interview with Huffington Post Live, ice cream legends Ben Cohen and Jerry Greenfield were asked about the possibility of making a pot-infused ice cream.
"Makes sense to me," Cohen said. "Combine your pleasures."
"Ben and I have had previous experiences with substances," added a more hesitant Greenfield. "I think legalizing marijuana is a wonderful thing, rather than putting people in jail for not hurting anybody else, and I'm very supportive of that."
Does this mean edible marijuana ice cream will hit store shelves next to Half-Baked and Hazed & Confused in states where weed is currently legal? Perhaps – but it's up to Ben & Jerry's parent company, Unilever.
"It's not my decision," said Greenfield. "If it were my decision, I'd be doing it, but fortunately we have wiser heads at the company that figure those things out."
For more stories go to myfoxla.com