Pope announces next envoy to Haiti on 5th anniversary of deadly earthquake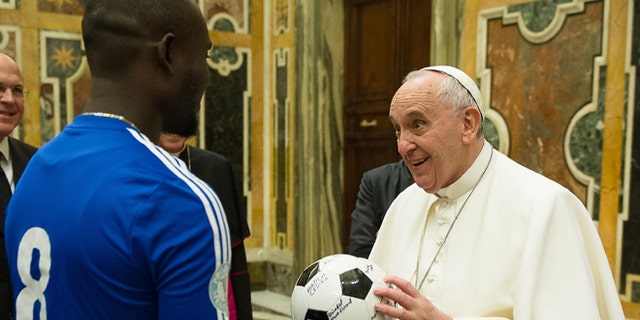 NEWYou can now listen to Fox News articles!
VATICAN CITY (AP) – Pope Francis has named a new envoy to Haiti as he emphasized that much work still needs to be done to rebuild the country five years after the devastating 7.0-magnitude earthquake.
The Vatican announced Saturday the appointment of Archbishop Eugene Martin Nugent as papal nuncio to Haiti. Nugent has been the church's nuncio to Madagascar, Mauritius and the Seychelles, as well as apostolic delegate in the nearby Comoros Islands.
The pope earlier addressed a meeting on Haiti organized by the pontifical commission for Latin America, expressing gratitude "to all those who in numerous ways came to the aid of the Haitian people" after the quake.
The pontiff noted that while much has been done to rebuild Haiti, "we cannot ignore the fact that much remains to be done."
Like us on Facebook
Follow us on Twitter & Instagram