Plus-size blogger doing bikini photo shoot in Las Vegas hotel claims she was told to 'cover up'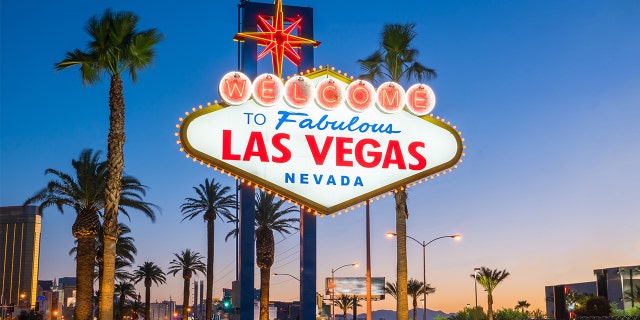 A plus-size blogger says she was told to "cover up" at the Las Vegas hotel where she was doing a photo shoot in a bikini.
Anna O'Brien, who runs the fashion and lifestyle blog Glitter and Lazers, posted about her experience on Instagram along with the photo she took in the glamorous lobby during her shoot.
SURGEON SPECIALIZING IN 'DESIGNER NIPPLES' SAYS PATIENTS WANT THE KENDALL JENNER LOOK
O'Brien said she found it "ironic" that of all the places around the world she's taken similar photos, it was in Las Vegas where someone made a comment, which she believes had to do with her size.
"Sure, thin girls in thongs and pasties are A OK but a plus girl in a full coverage suit, trying to take an epic editorial shot - now that's just too much," she wrote on Wednesday.
The blogger, who did not disclose the name of the hotel, said she was granted permission to do her photo shoot on the property. "I asked to shoot swimsuits with a professional photographer and included my media kit," O'Brien told Yahoo Lifestyle. "I received a reply stating that I was welcome to shoot anywhere in the hotel except the casino floor, provided I had no large equipment."
But O'Brien said that despite getting approval in advance, the security guards seemed to have a problem with it. About five minutes after she started shooting in the lobby, wearing a snake skin two-piece, the guard approached her with his objections. "He told me to cover up, that I needed to put clothes on because I wasn't allowed to be in a swimsuit," she told Yahoo. "I tried talking to him but he wouldn't listen."
Determined to finish her shoot, O'Brien decided to try again about an hour later, this time wearing a one-piece swimsuit. "We were shooting in a different part of the lobby and another guard approached us and told us to stop," she said. "I showed him the emails from the PR team but it didn't make a difference."
O'Brien told Yahoo she didn't like that the security guard wouldn't believe her when she said she had permission to be there, and she feels her size played a role in the way she was treated.
"Other women were walking around with as much coverage as me and no one said anything to them. I don't want to think the worst of people but in cases like these, I can't help but wonder," she said.
FOLLOW US ON FACEBOOK FOR MORE FOX LIFESTYLE NEWS
The blogger finished her Instagram post with a body positive message. "We will be seen. We're not hiding anymore. And we're going to wear whatever we want, wherever we want. Not just in Vegas. EVERYWHERE."