Pizza Hut extends deal as NCAA's 'Official Pizza' amid Papa John's woes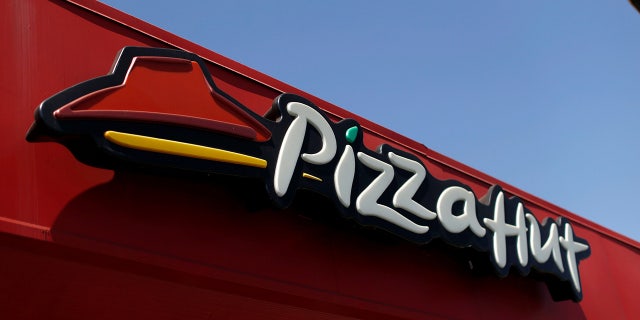 The NCAA has officially ordered up more Pizza Hut, in an agreement extending the pizza chain's sponsorship as the "Official Pizza" of the collegiate student athlete association.
The news arrives amid a tough week for rival Papa John's, whose founder and public face John Schnatter resigned as company chairman Wednesday after it was revealed he used a racial slur during a May conference call.
Also on Wednesday, the NCAA and Pizza Hut announced in a joint statement the extension of their partnership through the 2020-2021 academic year, a union that began in 2016.
According to a press release, the Plano, Texas headquartered chain will have rights to all 90 NCAA championship games each year through that period.
Notably, the company is only official partner of both NCAA and NFL.
"Pizza and sports are a perfect match," Pizza Hut CMO Zipporah Allen said in the release. "From the Men's Final Four and College World Series, to the NFL Draft and Super Bowl, we're looking forward to feeding the passion and excitement of all sports fans at every level."
WHATABURGER PATRON, BULLIED FOR WEARING 'MAGA' HAT, GETS NEW CAP SIGNED BY TRUMP: REPORT
"We've seen some highlight-reel worthy performances from Pizza Hut over the past few years, everything from the pizza ordering Pie Tops to the Pizza Hut Fan Challenge at many of our championships, and we can't imagine a partner who is more committed to bringing additional excitement and entertainment to NCAA fans," NCAA Director of Championships & Alliances, Ellen Lucey agreed.
Pizza Hut and the NFL linked up in February, soon after the league cut ties with Papa John's. In November, Schnatter publically blamed Papa John's struggling third-quarter sales through football season on the NFL's handling of players' national anthem protests in a scandal that forced him to step down as CEO.
FOLLOW US ON FACEBOOK FOR MORE FOX LIFESTYLE NEWS
Meanwhile, Pizza Hut is only looking forward.
"Excited to continue this great partnership" the pizza chain tweeted on July 11.