Peruvian Authorities See Rise Of Tourists Getting Naked At Machu Picchu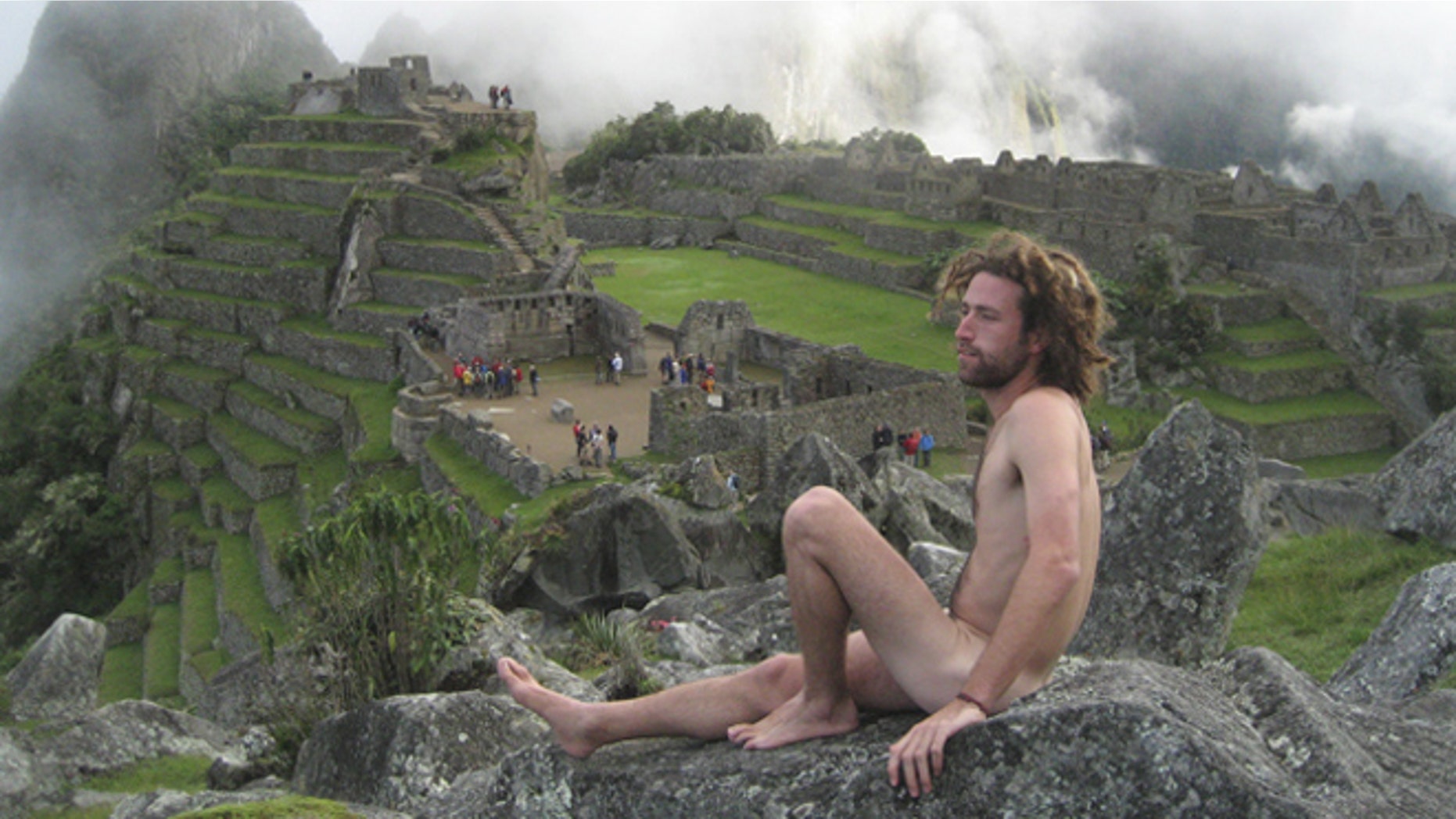 Peru's iconic Incan ruins of Machu Picchu tower above the Andean landscape, a seemingly impenetrable fortress that has survived centuries of conquests, storms and tourism.
But now the famed site faces what some are calling its most dangerous and terrifying threat: hoards of naked Australians and Canadians!
Peru has ordered guards posted to the Incan stronghold to crack down on the stripped–down strangers after a series of indecent incidents over the last year. In one episode, four men – two from Australia, two from Canada – were detained for taking naked pictures of themselves atop the ruins.
In another, two antipodean travelers were arrested after exposing their behinds at Machu Picchu and then posting the shots on social media. Another video posted on YouTube shows a couple streaking across the citadel's principal plaza as a park guard gave chase.
The popularity of these naked shots on the Internet – including a website called mynakedtrip.com – has led to the spread of more unclothed conquistadors at the site, a fact that has caused anger in Peru's historical capital of Cuzco.
Park guards have already increased surveillance to "avoid these unfortunate events that threaten cultural heritage," Cuzco's new regional director of culture, Ricardo Ruíz Caro, told the Guardian newspaper.
A travel agency contacted by the Guardian obtained a copy of a handwritten police report that details how a 30-year-old New Zealander and an 18-year-old Australian got in the buff before being detained and made to delete all the photos of their camera. Surprisingly the photos still ended up going viral online.
The Machu Picchu nude shots appear to be part of a larger trend of people taking off their clothes at historical monuments, with a Facebook page – Naked at Monument – gaining over 1,000 likes for its undressed adventures.
Follow us on twitter.com/foxnewslatino
Like us at facebook.com/foxnewslatino