Peru Employs Drones To Search And Explore Pre-Incan Archaeological Sites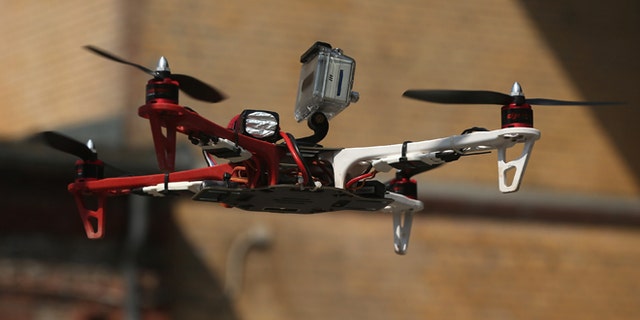 In a time of increasing criticism over the use of unmanned drones due to privacy and human rights concerns, researchers in Peru are putting these tiny flying machines to spy on the past.
Archaeologists in the South American nation are sending drones into the skies of the Amazon rainforest and the Andes Mountains to study the pre-Inca ruins that dot the country's more inaccessible areas. The onboard cameras provide researchers with the "eye in the sky" needed locate ruins without making costly and time-consuming treks to Peru's remote locales as well as helping these scientists create 3-D models of the sites they're researching.
"With this technology, I was able to do in a few days what had taken me years to do," said Luis Jaime Castillo, a Peruvian archaeologist with Lima's Catholic University and an incoming deputy culture minister, told Reuters. "We have always wanted to have a bird's-eye view of where we are working."
The first archeological drones appeared in the skies over Peru last year when researchers sent them to investigate the tombs that belonged to a pre-Inca culture called Chachapoyas. Hovering 300 meters above the ground, the drone was able to snap photos of the 23 sarcophagi located in El Tigre Mountain in the Amazonas region and believed to be part of a cemetery for the children of important families of the Chachapoya people.
This is not the first time drones are used in archeology. Last summer Jesse Casana, a professor and researcher with the University of Arkansas Department of Anthroplogy, made news after using a drone to reveal a buried prehistoric Puebloan community in New Mexico.
The success of these drones in hunting down ancient ruins has spurred Peru's Ministry of Culture plans to purchase more drones for archaeological projects in the Lambayeque and La Libertad region that were the homes of two other pre-Inca civilizations.
Castillo has already used drones to explore the area around the San José de Moro site, an ancient burial ground that belonged to the Moche culture.
Despite the plus sides of drone usage, there are some drawbacks.
The battery life on drones is not very long and they don't perform well at high altitudes, which make exploring ruins in the high Andes a difficult task. Along with this, drones are not easy to fly and require hours of training to be safely operated.
To help avoid any in-air incidents, Peru's Ministry of Culture organized a workshop on drone usage in Lima and also in the Tumbas Reales de Sipan Museum, in the Lambayeque region. The workshop brought together over a hundred specialists studying the region to train them on how to utilize drones for aerial photography, 3D modeling and digital topography.
"We see them as a vital tool for conservation," Ana Maria Hoyle, an archaeologist with the Peruvian culture ministry, said about the drones.
Follow us on twitter.com/foxnewslatino
Like us at facebook.com/foxnewslatino