People are shocked by this woman's age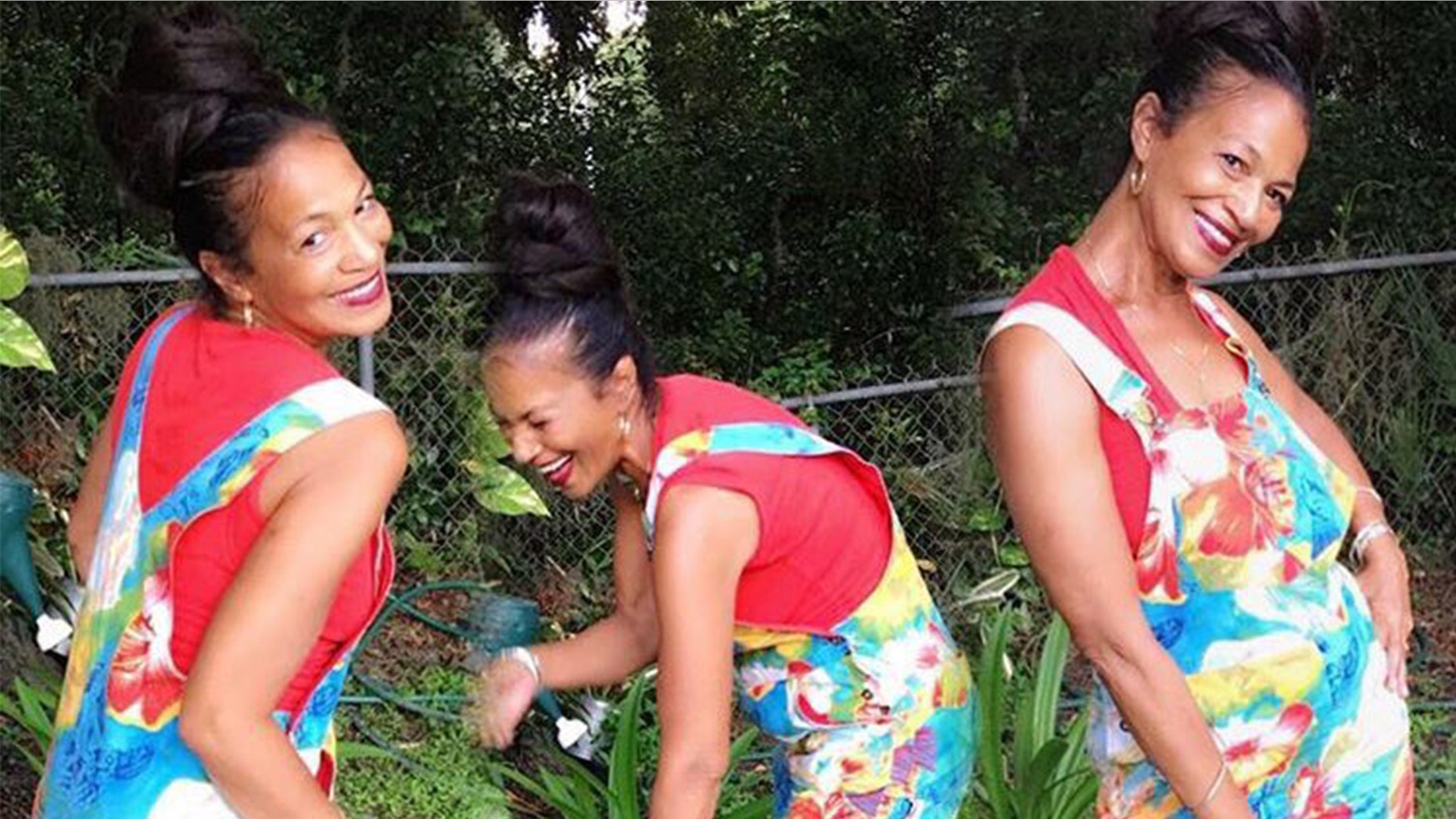 If there's a fountain of youth, it's safe to say Mona Campbell has found it and been bathing in it regularly.
Campbell's grandson Chavis Walker posted a series of photos of his grandmother to Twitter Sunday, wishing her a happy 63rd birthday. His sweet gesture has since gone viral, with the internet freaking out over her youthful appearance, glowing skin and colorful overalls.
Campbell credits a positive attitude, spending time outdoors and natural products as her secrets for fighting time. She shared a few of her tips with Fox News, which everyone should start copying immediately.
"I've always believed in rest. Good rest, fresh air, gardening, God, and healthy eating. Counting blessings. Everything in moderation," she wrote in an email.
IS GREEN JUICE THE SECRET TO BETTER SKIN?
She also pays close attention to what she's putting in her body and understands the importance of a healthy diet. "I am what I eat. I believe in supplements, not pharmacy," she told Fox News.
When it comes to skincare, Campbell stresses avoiding chemicals, and instead turns to the kitchen cupboard for olive oil.
Campbell said she's a free spirit and believes in positive affirmations and surrounding herself with people she admires whom are great examples to her and the world.
The three photos of Campbell, taken by her granddaughter Chelsie Walker, had over 24,000 retweets and 99,000 likes as of Thursday morning. When asked how she feels about getting so much attention, she said, "I'm amazed and feel very loved. I feel like your inner shows who you really are and I'm a beautiful person inside."
FOLLOW US ON FACEBOOK FOR MORE FOX LIFESTYLE NEWS
And those stylish overalls? "I got [them] from a thrift shop way back, 15 years ago, by the name of Ch&B's."