Penguin Populations in Antarctica Drop by Half, Study Says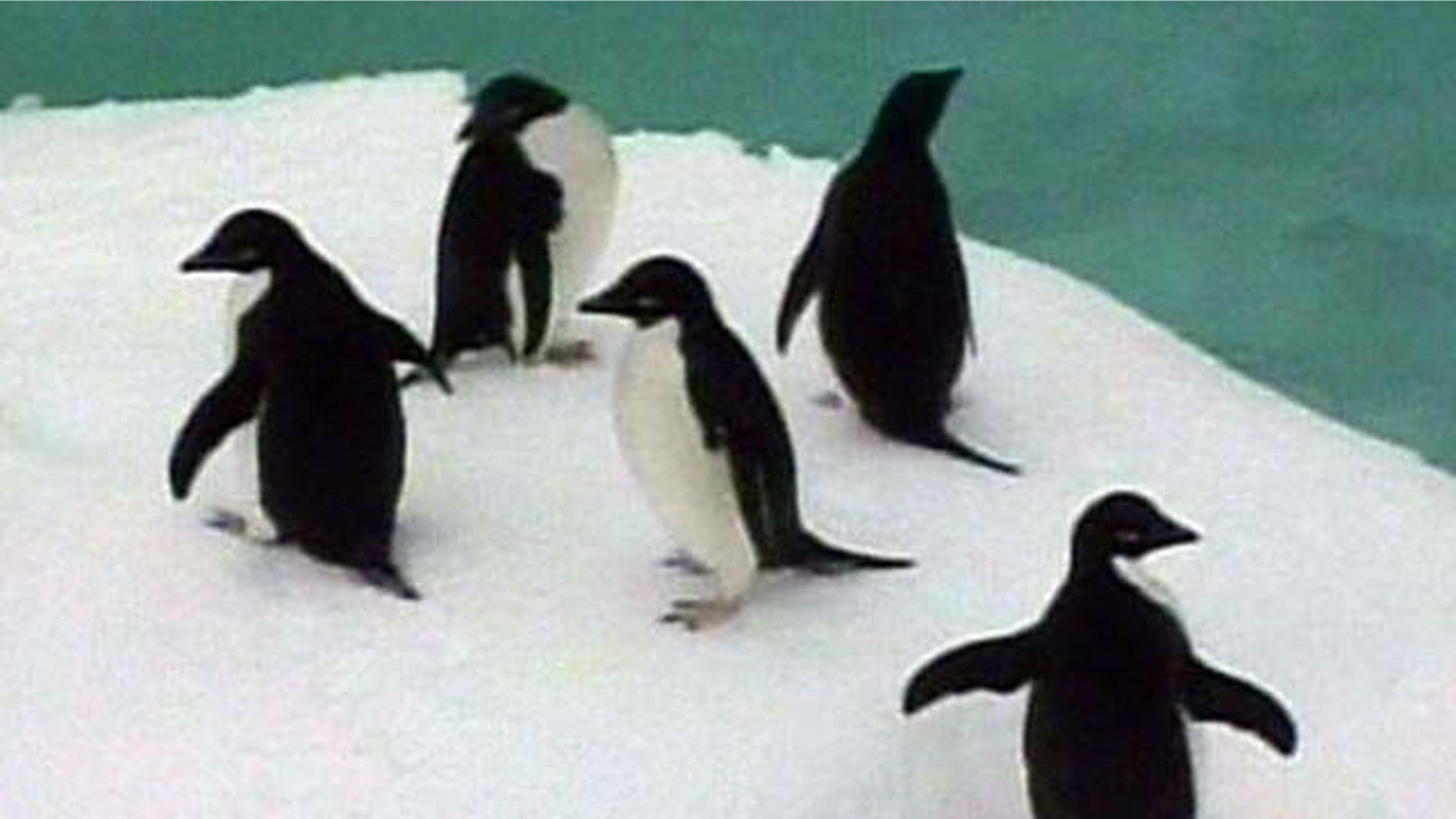 Populations of both Adelie and Chinstrap Penguins have dropped nearly in half over the last 30 years, according to a study conducted by the National Oceanic and Atmospheric Administration (NOAA) and published in the journal Proceedings of the National Academy of Sciences.
The dramatic decline in the two Western Antarctic penguin populations follow the even more catastrophic decline in the Krill population of the region. According to researchers, the Krill bio-mass has declined by almost 80 percent since the study began in 1986.
Small, shrimp-like organisms, Krill are among the most abundant species in the world and serve as a key food source in the fragile Antarctic eco-system, which is under pressure from global climate change.
Several species of whales also feed on Krill and, as the whale population has rebounded after a global convention limiting whale hunting, the increased competition for Krill has hurt the penguins, according to the scientists.
The study runs against the "sea-ice hypothesis," which posits that a drop in sea ice will benefit ice-avoiding species while negatively effecting ice-loving ones. The Adelie Penguins love ice; the Chinstrap Penguins avioid it; but both populations declined.
In an interview with the Chilean daily El Mercurio, Wayne Trievelpiece, NOAA's lead scientist on the project warns that "instead of being one of the species favored by climate change as once thought, penguins may be one of the one most negatively effected."