One of Oprah's 'Favorite Things' is a set of English muffins for $35 (plus $30 shipping)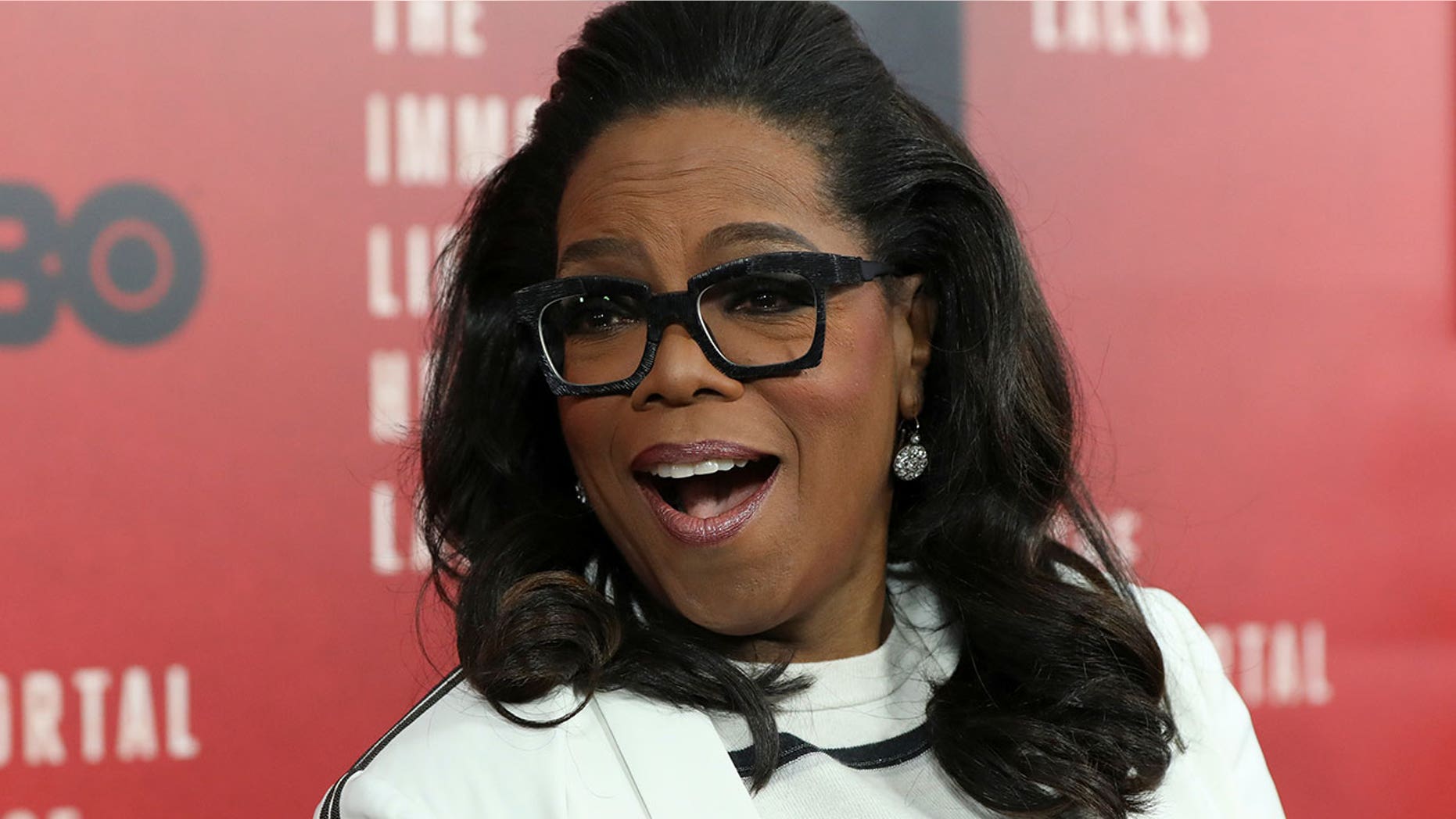 In the market for a $94 Snuggie-style house dress? Or perhaps a $69 lunch box?
No? Doesn't matter! Oprah Winfrey has already released her annual "Favorite Things" gift guide featuring both, as well as a hundred of her other preferred housewares, kitchen gadgets and luxury items for the holidays.
OPRAH SAYS STEDMAN STILL HAS TO ASK PERMISSION TO DO THIS
Winfrey's "things," which will be featured in the December issue of O, The Oprah Magazine, are currently available for purchase in their own Amazon e-shop. Generally, Winfrey's list is not as outlandish as Goop's similarly comprehensive year-end gift guide, but the roundup always seems to contain its fair share of novelty items and pricey head-scratchers.
Although one item is technically free — a download of her "Super Soul Conversations" podcast — prices for some "things" can swell well over a thousand bucks. This year, her two most expensive items include a $2,000 55-inch Samsung TV that morphs into a large digital photo frame when not in use, and a basket-accented, two-gear "commuter bicycle" for around $1,150, respectively.
OPRAH'S INVESTMENT IN WEIGHT WATCHERS IS PAYING OFF
Other notable items include a $190 electric toothbrush, a "snoring solution" device for $300, a set of 12 English muffins for $35 (plus $30 shipping), and a pair of chicken pot pies for $110.
Her list also has a special section of gifts for $50 and under, in case you can't afford to drop that much on baked goods. She'll also be offering discount codes for some of the items on the list.
FOLLOW US ON FACEBOOK FOR MORE FOX LIFESTYLE NEWS
It's worth noting, however, that Oprah doesn't curate the list by herself. According to the Associated Press, O's editor-at-large, Gayle King, and the mag's creative director, Adam Glassman, compile the bulk of Oprah's "things" throughout the year, and she later cherry-picks her favorites for the list.
"What Oprah always challenges us to do is to find some new brands, some indie brands, mom-and-pop kind of brands. We always have a fabulous mix of tried and true, and big people, but we also like to infiltrate new brands and also brands made in the USA," Glassman told The Associated Press.