On Zarela's Mind: Traveling Through Flavors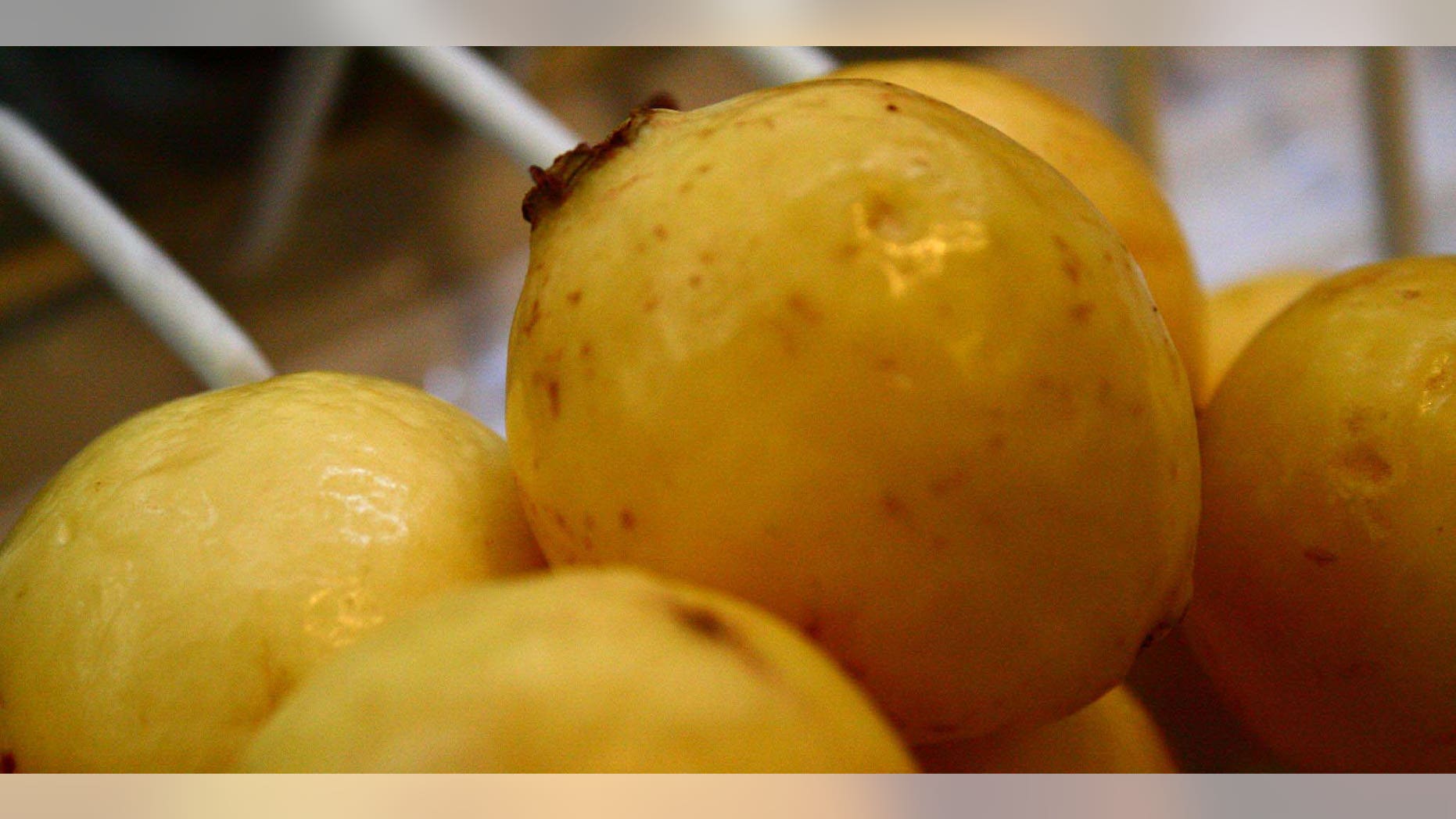 The whole day was planned. Little did I know that it would be a day of pleasant surprises.
First, I met my delightful Sunday volunteers, Gabriela Lopez and her multi-talented, efficient and adorable boyfriend of many years at Zabar's, the famous food emporium. I had run out of my favorite olive oil and the Zabar's deluxe olive oil is the only one I like to cook with. I forgot to buy my Pastene canned tuna, but I can live without it.
Next on our agenda was going back to Las Palomas Mexican Grocery, to see if they really had chacales and ground shrimp. But the shrimp were a suspiciously strange red-brick color. I was very disappointed, but the excursion was not a waste. I bought some very un-Lenten chicharrones for a tasting of botanas for my possible next restaurant. But as I was leaving, or some reason I removed a piece of paper from a box to see what was hidden below.
The aroma of ripe Mexican guayabas immediately took me back to Calvillo, Aguascalientes, the guava capital of Mexico, where my sister Marina lives. Miles before you arrive, the intoxicating perfume of this delicious fruit—one of my favorites—envelops you. I'm not talking about those large hard green ones with beautiful pink flesh and no flavor or bouquet. These are tiny, smooth and yellow, with an intense flavor and large seeds, so watch your teeth. Some people take the seeds out but I think the fruit then loses its essence. It was one of my happiest moments in a long time.
My grandson Yuma had been born a few days before, and I wanted to go to the Bronx Museum of the Arts for an exhibition of work by his immensely talented, ground-breaking, world-famous 95-year-old great-grandmother, Elizabeth Catlett. Her sensuous sculptures of the female body are prized and in her last show in New York one of them sold for $200,000! I hope my grandson inherits some of her talent.
The main reason for our trip was to go to the Golden Mall, a below-street level Chinese food court in Flushing where every stand features one specialty. It was a chilly day and our first stop was for hand rolled noodles. The twists and turns that the cooks give the dough separate it into incredibly uniform noodles. We ordered vegetable broth, but there were other tempting options like pig's trotter and fried beef. Across the aisle we bought a chive-filled flaky pastry "for later" but it never made it home. One stall over there were shredded-lamb "hamburgers," heavily scented with toasted cumin. This had been a day of flavors and aromas.
I can't wait to introduce my raw-food-eating yoga instructor to guayabas. The look on her face when I first had her taste tamarind and pomegranate molasses was so memorable, thrilling and gratifying.
Recipe: Eggplant with Pomegranate Molasses
Zarela Martinez blogs at Zarela.com. You can also check out her how-to videos on YouTube.
Follow us on twitter.com/foxnewslatino
Like us at facebook.com/foxnewslatino