Official sweater of Norwegian Olympic ski team features symbol used by neo-Nazi group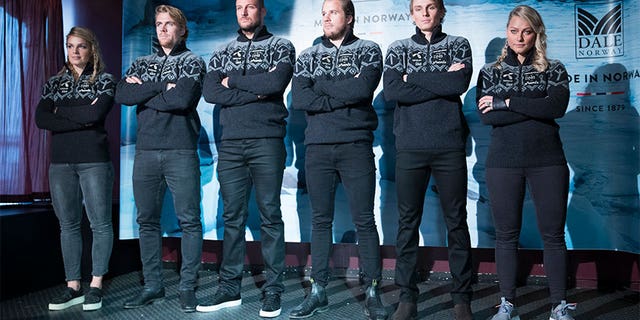 NEWYou can now listen to Fox News articles!
The official Olympic sweaters of Norway's Alpine skiing team are leaving some of the athletes cold — all because of a pattern plastered throughout the garment.
The sweaters, which were created for the team back in October, feature a symbol called the Tyr rune — basically an upward-pointing arrow — named after the Norse god Tyr. The problem is, a neo-Nazi group known as the Nordic Resistance Movement has recently adopted the Tyr rune as its symbol, and it was once an emblem associated with certain divisions of Hitler's leadership programs during World War II, according to the Anti-Defamation League.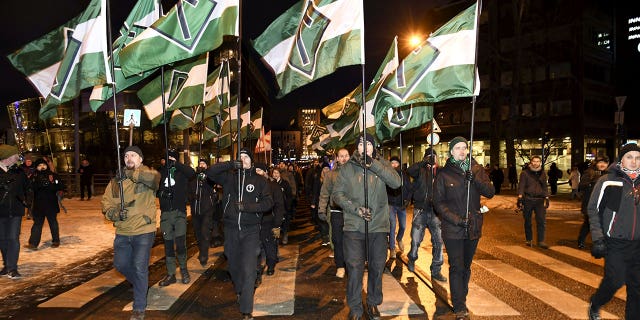 TEAM USA'S OLYMPIC UNIFORMS WILL HAVE BUILT-IN 'HEATING SYSTEMS'
But Dale of Norway, the manufacturer of the sweaters, is continuing to make them available to the public on its website, where they're marketed as "the official sweater for the Norwegian National Alpine Ski Team," and as having a "bold pattern [including] the runic symbols for victory and protection."
Hilde Midthjell, the chief executive of Dale of Norway, ultimately decided not to remove the sweaters from sale, arguing that the runes are part of Norway's history. She has vowed to counter the Nordic Resistance Movement's attempt to adopt the symbol as its own, the New York Times reports.
Fans of the Alpine team also said they were reluctant to see the original design abandoned, lamenting that it would be "giving up" the symbol to the neo-Nazi group, according to the Times.
The company had also designed another "official Olympic sweater" for the entirety Norwegian Olympic team which does not feature the Tyr rune in its pattern, and the Norwegian Ski Federation says the athletes themselves can decide which sweater they would rather wear at the 2018 Games.
FOLLOW US ON FACEBOOK FOR MORE FOX LIFESTYLE NEWS
According to a couple of athletes who spoke with the Times, however, the decision might not be a hard one for Norwegian's Olympians: One member of the downhill team said that none of the skiers wear the sweater to press events, and Jonathan Nordbotten, one of the country's soccer stars, expressed similar sentiments.
"No one on our team uses that sweater anymore," he said.