Off-the-shoulder tops worn by male students to protest high school dress code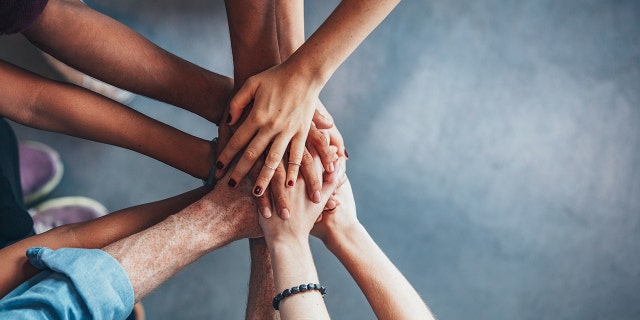 Off-the-shoulder tops are a popular fashion trend right now, but a group of high schoolers in California are wearing them for a different reason.
Students of San Benito High School in Hollister returned to school August 14. But many of the female students were in for a surprise when they found themselves being cited for dress code violations. Turns out, their off-shoulder-tops are against school policy. And while they've technically been banned for years, the students claim this rule was only recently enforced, according to Yahoo Style.
TEXAS WOMAN PLANS TO LIVE STREAM HER BREAST AUGMENTATION ON INSTAGRAM
In protest of the dress code, many of the around 3,000-population student body decided to also wear off-the-shoulder tops, including several male students wishing to show their solidarity with their fellow female classmates.
Students are baffled by the increased notice school administrators are paying to the dress code, which one Junior says hasn't been a concern since she's attended the school. "The dress code policy hasn't been an issue the past two years I have been here," the 16-year-old told Yahoo Style.
But this year, she says she saw 50 girls and two boys in trouble for dress code violations, including wearing off-the-shoulder tops.
The student notes that, according to administration, the dress code is for their own safety, but she fails to understand what they're "keeping us safe from," Yahoo Style reports.
Another student on social media took notice that, despite off-the-shoulder tops violating dress code, the female seniors all wear an off-the-shoulder wrap in their yearbook portraits.
FOLLOW US ON FACEBOOK FOR MORE FOX LIFESTYLE NEWS
The San Benito High School principal told Yahoo Style that the recent events regarding the tops have offered some major teachable moments to the entire school community.