Nordstrom opening Los Angeles stores that don't sell much of anything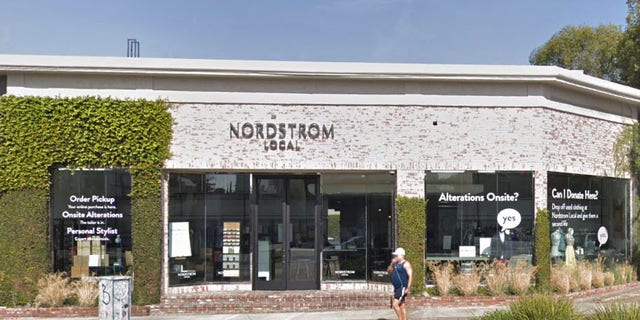 Nordstrom is planning to open two brick-and-mortar Nordstrom Local stores essentially devoid of merchandise.
The luxe department store chain is preparing to open two more of its relatively miniature locations in Brentwood and downtown, the Associated Press reports. But whereas typical Nordstrom stores sprawl across 140,000 square feet, the first Nordstrom Local store in West Hollywood measures at just 3,000 square feet.
Nordstrom Local will carry some items for shoppers to try on, but customers are encouraged to order Nordstrom items online to be delivered to the store on the same day.
MEGHAN MARKLE SPORTS DIOR DRESS REMINISCENT OF WEDDING GOWN AT ROYAL AIR FORCE EVENT
If the new stores are anything like the original, which opened its doors in October 2017, fans can look forward to lush amenities like on-site stylists, tailors, manicures, coffee and alcohol, as well as eight dressing rooms and a lounge space, Forbes reported.
"We aim to bring the convenience and accessibility of our some of the most popular or highly demanded services right to the neighborhoods where our customers live and work," Shea Jensen, Nordstrom senior vice president of customer experience, told Fast Company in a July 9 interview.
"We've heard loud and clear from our customers that drivability is a factor."
FOLLOW US ON FACEBOOK FOR MORE FOX LIFESTYLE NEWS
Seattle-based Nordstrom and other department stores are wrestling with how to respond to shoppers' shift online.
The Associated Press contributed to this report.