Mom shares emotional breast-feeding post as she begins baby-led weaning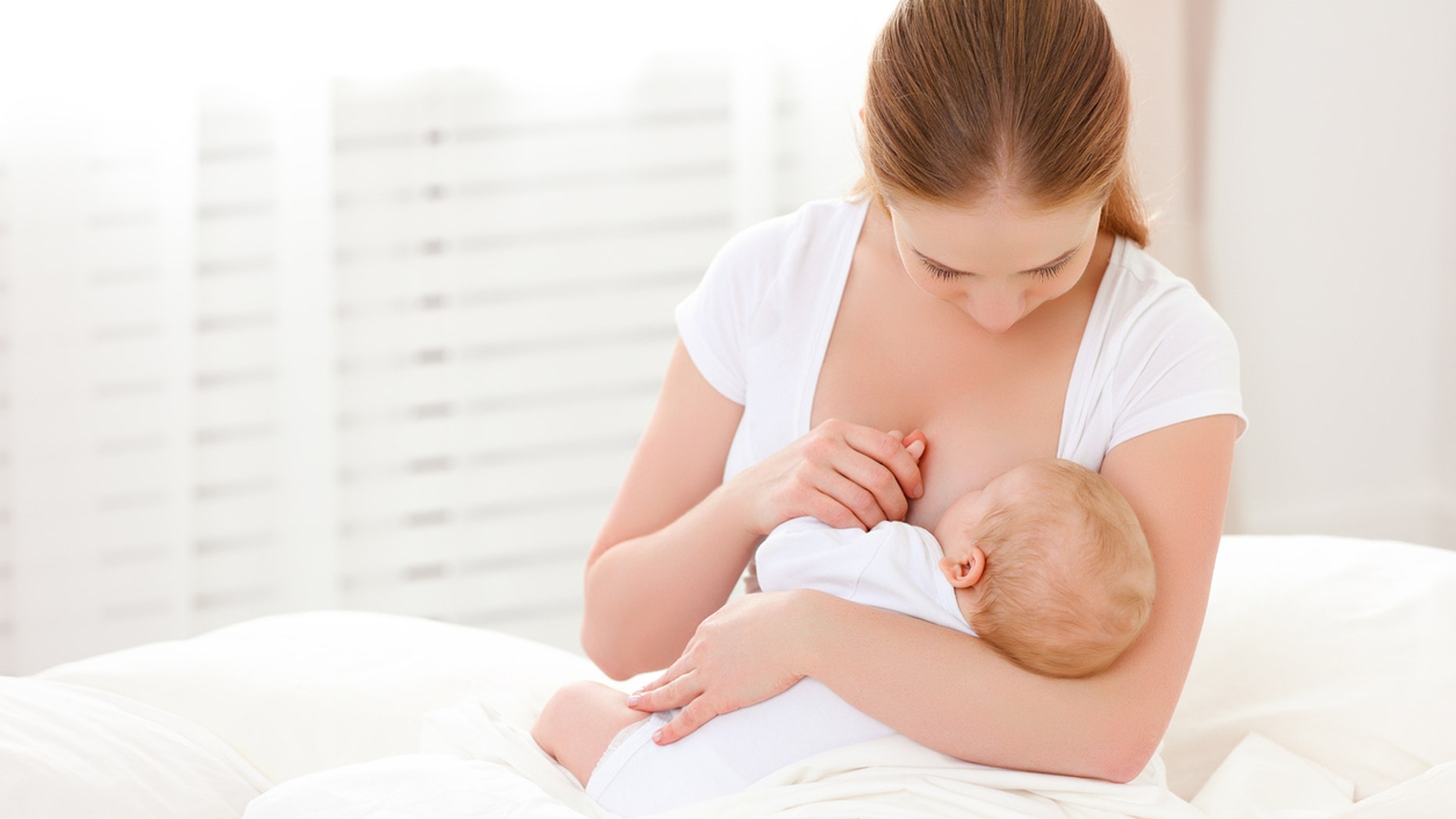 There's a slew of reasons breastmilk is called liquid gold, but, as one mom whose Facebook post has gone viral knows, the moment when the elixir ceases to be such can be an emotional experience for Mom and Baby.
POPSUGAR reported that Emily Holdaway, of the blog Raising Ziggy, shares an intimate photo of herself in the shower with her 19-month-old son, Ziggy, and a story from the time when the breasts that formerly soothed his crying no longer could.
MALL DISPLAYS BREAST-FEEDING MANNEQUINS TO HELP NORMALIZE THE PRACTICE
"Last night I felt so helpless," Holdaway wrote in the May 12 post, which had garnered more than 2,300 reactions, nearly 700 shares, and about 400 comments as of Wednesday afternoon. "Ziggy was in pain. His bum was red, his cheeks were hot. He was crying and crying and crying. I offered him the comfort of my breasts, and, through his tears he shook his head and continued to cry."
Holdaway writes that previously her breasts were "more than just a source of food" for her son: "It was what he needed when he was upset, in pain, when he was tired. There was nothing boob couldn't fix."
7 BREAST-FEEDING DANGERS EVERY NEW MOM SHOULD KNOW
However, as Ziggy aged, and Holdaway eventually became pregnant with her second child, her breasts appeared to become less and less appealing to Ziggy — a shift that has rocked Holdaway in a way she never expected. By the time she became five months pregnant, as is pictured in the image she shares on Facebook, Ziggy would only breast-feed when he needed to nap, but even then the process was less easy than before.
"I never expected to have such emotions when it happens, but I do," she writes. "I feel rejected. I feel useless. I used to be his world and now his world is expanding."
MOM SHARES PHOTOS OF PAINFUL BREAST-FEEDING INFECTION IN VIRAL FACEBOOK POST
After helping Ziggy reap the potential benefits of a boosted immune system and greater bonding with his mother, Holdaway is beginning the often painful process of baby-led weaning, POPSUGAR reported.
In her post, she writes that she and her partner, A.J., had joked with each other about what they'd do when the day came that her breastmilk could no longer help Ziggy feel better.
"We better start figuring it out," she writes.