Mom diagnosed with alopecia celebrates health with mother-daughter photoshoot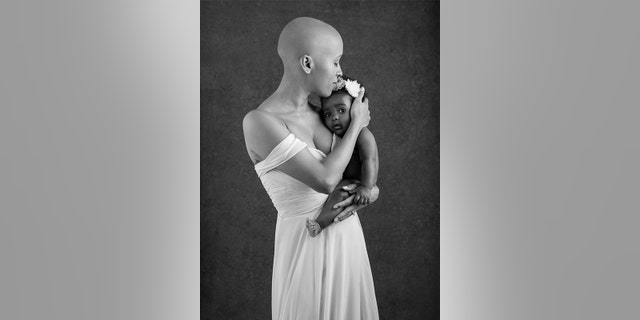 Courtni Guervara was four months pregnant in February 2017 when she finally got answers for the mysterious bald patches on her scalp. After visiting multiple doctors, she was diagnosed with the autoimmune skin disease Alopecia, though her next steps had a twist.
"There wasn't much [the doctor] could do since I was pregnant," Guevara told ABC News in a Jan. 22 interview.
The 31-year-old physicians' assistant from Laurel, Md., said that she slowly watched her hair continue to fall out until she was completely bald a month later, a common reality for many after diagnosis, according to the National Alopecia Areata Foundation.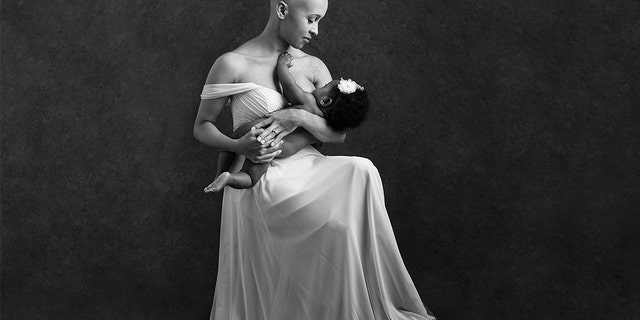 BALD MOTHER AND DAUGHTER CELEBRATE HEALTH IN VIRAL PHOTOSHOOT
"I've never been like a vain person … but at the same time I am a girl, so it's just expected of me to have hair. There was an emotional attachment to it. You just don't realize until you lose it," Guevara told ABC of process.
Fortunately, the love of her family and friends made all the difference, with her best friends even wearing head wraps to her baby shower in solidarity.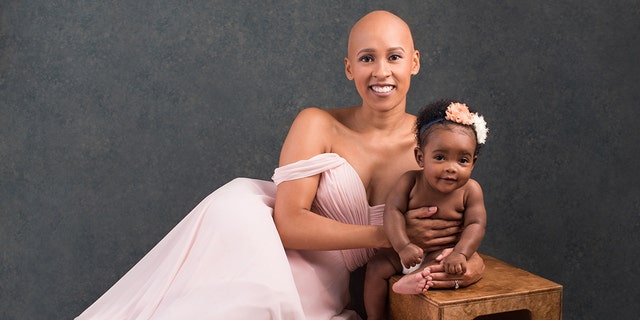 On July 21, baby daughter Zuri was born with a full head of hair — and it changed Guevara's perspective.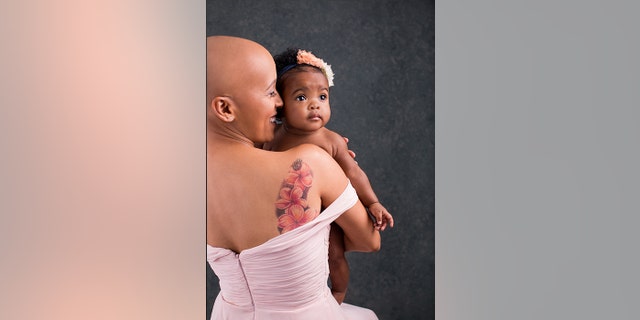 "I wish I knew how easy it would be having a bald head while having a newborn," she said. "I can literally put my clothes on and leave the house and not worry about my hair. It's hard enough leaving the house in the first place," she joked.
FRENCH POLITICIANS PROPOSE FINES FOR MEN WHO SEXUALLY HARASS WOMEN ON THE STREET
On the one-year anniversary of Guevara's diagnosis, the mother and daughter celebrated with a simple, powerful photoshoot that has since gone viral on Facebook. For her part, the new mom is simply glad that the images are spreading awareness and joy.
"When I first started going through this, I was only able to find one other pregnant woman named Molly Erdman who had gone through the same thing. She wrote an article for HuffPost and it gave me some hope and made me feel less alone in my situation, so I was very thankful for her sharing her story," Guevara told Fox News. "What I'm hoping to do by sharing my story is to give hope to other women who may be going through the same thing."
FOLLOW US ON FACEBOOK FOR MORE FOX LIFESTYLE NEWS
And although little Zuri likely won't remember taking the photos as she grows up, she will always have the images to applaud her strong, healthy mama, too.