Mississippi woman bags deer ahead of her 100th birthday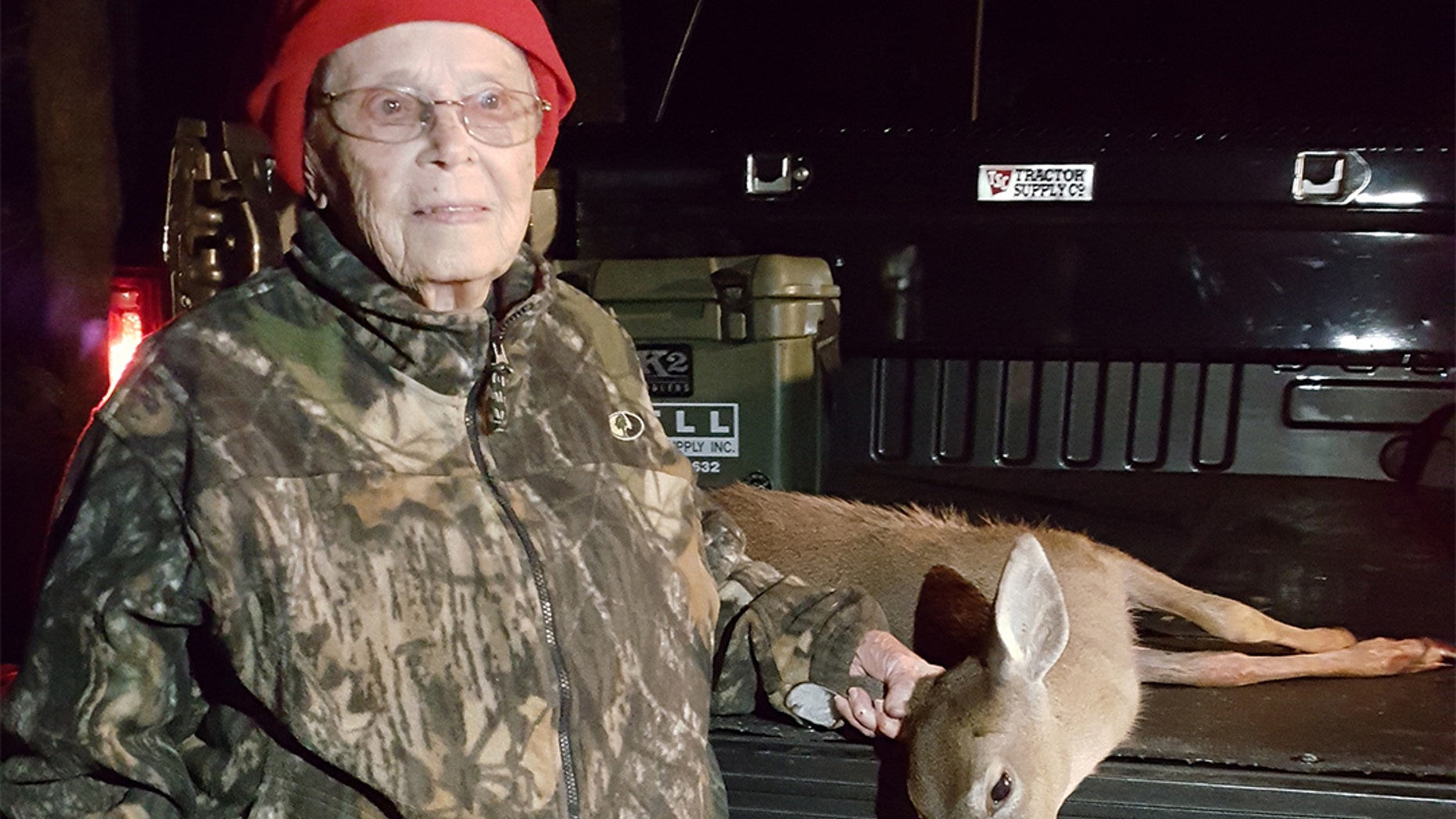 On Jan. 9, Bertha Vickers of Morgantown, Miss. will celebrate her 100th birthday, but she's more surprised by all the attention she's getting for her recent deer kill.
"I don't know why everybody is making such a big deal about it," the soon-to-be-centenarian and active hunter told the Clarion Ledger. "If I'd killed a big buck I could see it, but it was just a doe."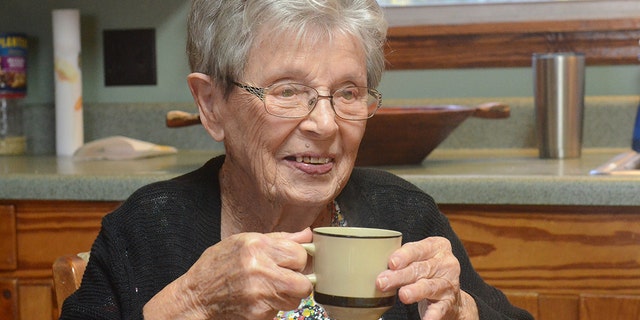 On Jan. 5, the newspaper reported that Vickers recently used a .243 Winchester rifle to bag the animal a few miles from her rural home. Once relatives posted photos of Vickers and her kill to Facebook, messages of congratulations and well wishes soon poured in, the Associated Press adds.
HUNTER WHO RECEIVED 'NASTY' DEATH THREATS IS NOW AN INSPIRATION TO FEMALE HUNTING COMMUNITY
For Vickers, however, the kill simply marked another prosperous hunt in the woods. At present, she still cooks, mows her lawn, and maintains a vegetable garden. She often goes for solo jaunts in the woods near her house to hunt squirrels, the Leger reports.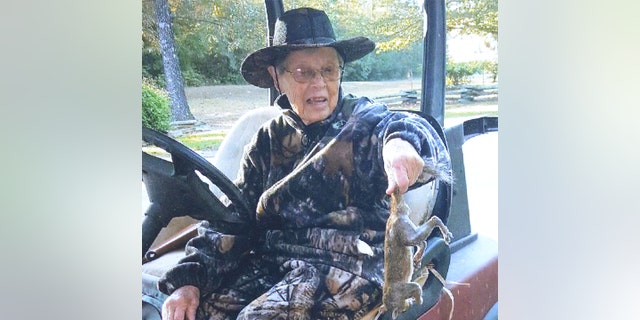 Born on January 9, 1918, Vickers grew up in a farming community in neighboring Oktibbeha County and married Bert Vickers in 1935. Sharing that the Great Depression was a "tough time" for farmers, the Vickers' would go on to have three children and enjoy 66 years of marriage, during which deer hunting became a weekly tradition for the couple on Sunday evenings.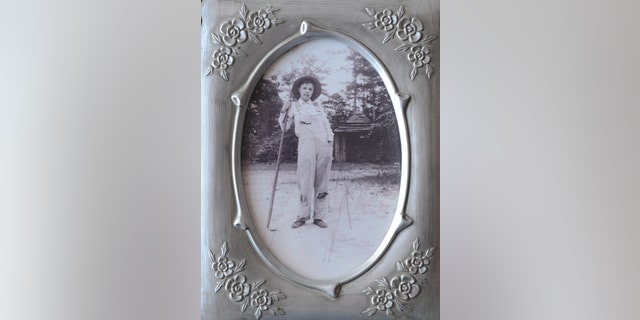 HOW TO READ DEER TRACKS IN THE SNOW
Though Bert lost a battle with cancer and passed away in 2001, Bertha kept her passion for the great outdoors, and is excited for all that's to come in the New Year.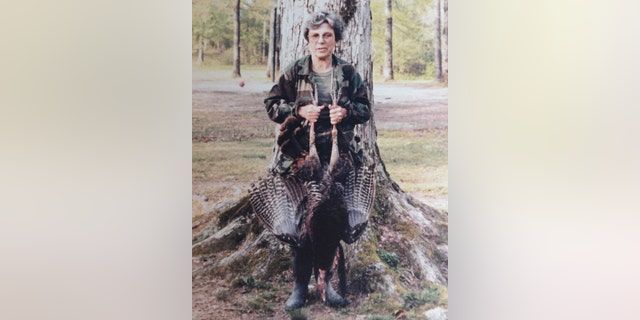 "Just to get to go and the thrill of catching or killing something is so exciting. I'm going to do just what I want to do," Vickers said of her milestone birthday.
"I'm going to fish more than I did last year. I would love to kill a buck. I can't hunt in this cold, but it will warm up," she added.