Mexico may pull out of Miss Universe pageant because of Donald Trump's comments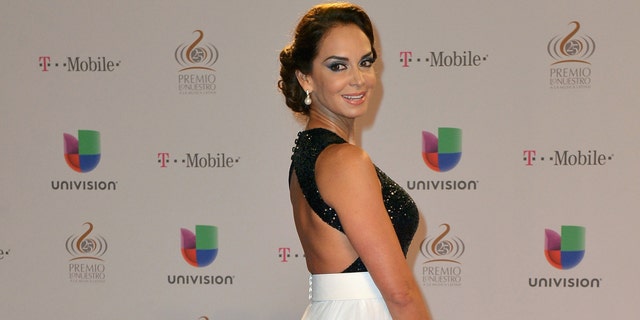 The woman in charge of the organization that chooses Miss Mexico said she is considering pulling the country from the Miss Universe pageant because of Donald Trump's controversial comments last week.
Former Miss Universe Lupita Jones, who became the first Mexican to win the crown in 1991, said on Twitter that she is concerned about her country's participation in the annual competition after the presidential candidate said during his campaign launch that Mexico doesn't send its best to the U.S., instead the country sends drugs, crime and rapists. Jones is national director of Nuestra Belleza Mexico, which chooses its country's Miss Universe representative.
"Following the first statements made by Donald Trump, where he openly showed his enmity with Mexico… I got in touch with the organization's president Paula Shugart to find out their position on Mexico's representative," Jones wrote in Spanish.
Jones has not said if Wendy Esparza, the 23-year-old journalist set to represent Mexico later this year, will be removed from the competition, but she would seriously considering doing so if she feels the beauty queen will be denigrated during the competition.
"In the moment that I feel that our representative's integrity and dignity is at risk, I will consider Wendy's participation in Miss Universe," she wrote on Twitter.
Trump, who made several references to his wealth during his kick off speech, said Mexico was "killing" the economy of the U.S.
"Nobody can build a fence like me. I would build a wall like nobody can build a wall. And nobody comes in illegally anymore…I build great buildings all over the world. I would have Mexico pay for it. Believe me," he said. "They will pay for it because they have really ripped this country off."
Ximena Navarrete, a Mexican who was Miss Universe 2010, said she believes Trump made the comments about Mexico because of a spat he had with a Mexican businessman.
"I am not going to say bad things about someone who has treated me well. I understand that he has a situation with someone from a long time ago, some debt, someone who owes him money since 2007," she told TVyNovelas. "I think that is the root of his anger but I also stand up for Mexicans."
She said while she respects Trump, she also understands why so many Mexicans are angry over his comments.
"I am one, I'm a punctual, honest, and hardworking woman," she told the Mexican magazine. "I understand both parts here, and I'm always going to defend that, the Mexican people."