Mexicans Loudly Protest Election Results, Mass Media Quiet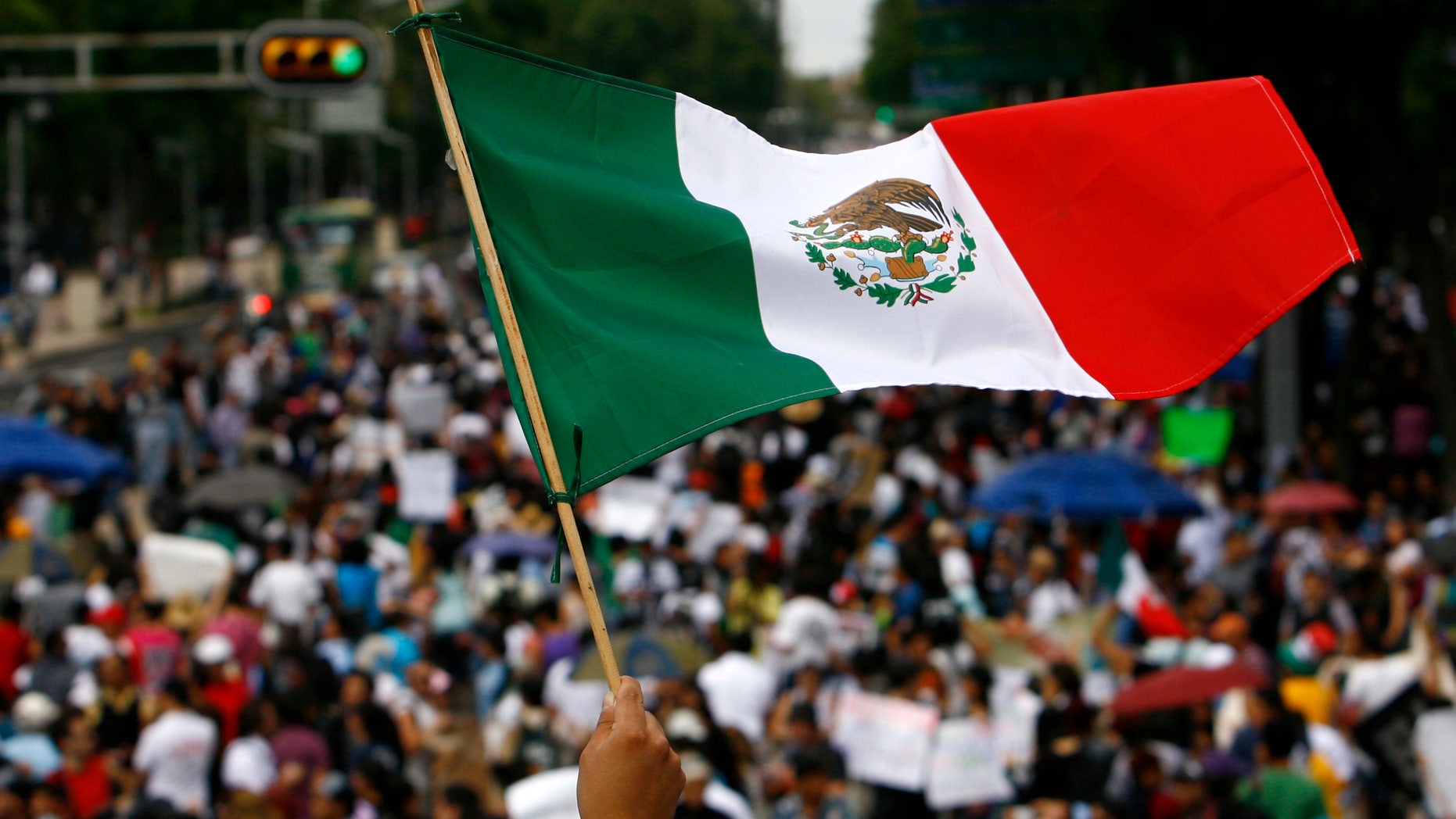 Tens of thousands of protestors took to the streets in cities throughout Mexico the day after presidential elections declared Institutional Revolutionary Party (PRI) candidate, Enrique Peña Nieto, the winner, and yet the news media has been largely quiet.
The Zocalo in Mexico City is a popular place – hosting everything from Aztec ceremonies during pre-Hispanic times to a recent Justin Bieber concert - it is also one of the most popular  gathering places for protests. Which is what happened on July 7th after Mexico's contested presidential election returned power to the PRI – a party that ruled Mexico for more than 70 consecutive years, and was known for corruption and repression.
Protestors allege that vote-buying, an illegal act in Mexico, is responsible for the 7 percentage point win for the PRI, a charge that PRI officials deny despite various accounts from individuals who claim the PRI gave them gift cards and food in exchange for their vote, and in the face of photo and video evidence lending credibility to these claims.
Further criticism from citizens taking part in the protests is being aimed at Mexican media giants Televisa and TV Azteca who have been largely quiet about the protests. Accusations that the media has been bought off by the PRI are supported by U.S. State Department documents, leaked by the U.S. Embassy in Mexico and released by WikiLeaks. The contents of the documents include concerns that Peña Nieto paid for favorable TV coverage as far back as 2009.
Mexico's electoral tribunal has until September to investigate and decide whether these election results are legitimate before officially declaring Peña Nieto the victor. However, according to the Associated Press, the president of the Federal Electoral Institute, Leonardo Valdes, has stated that although an investigation has been launched, he doesn't see any grounds for overturning the results of the election.
In the meantime, Mexican citizens continue to raise their voices, refusing to be silent. Twitter is full of tweets using the hashtags #YoSoy132 and #MegaMarcha. Protestors carry signs in English, Japanese, German and other languages in hopes of attracting media attention around the world.
"The elections, in my opinion, were a very well planned 'circus', just a show," said Maricela J. Becerra, an Administrative Support Coordinator and Graduate Assistant for the California State University of Long Beach who was born in Jalisco, "There is a meme going around online that says "No me pidas que respete los resultados de un proceso que no respetaste" [Don't ask me to respect the results of a process that you didn't respect] and I think that phrase pretty much sums up the sentimiento of the people marching…My hope for Mexico is that one day we will have a real and clean democracy …and more importantly, my hope is that my compatriotas mexicanos continue to speak up, que no se conformen! Many people say that Mexicans do not care, that we are used to living in a corrupt country… it's time we get the control of our country back, it's time the government works for everyone and not just those with money."