'Married' Tinder user slammed for crib, dress in profile photo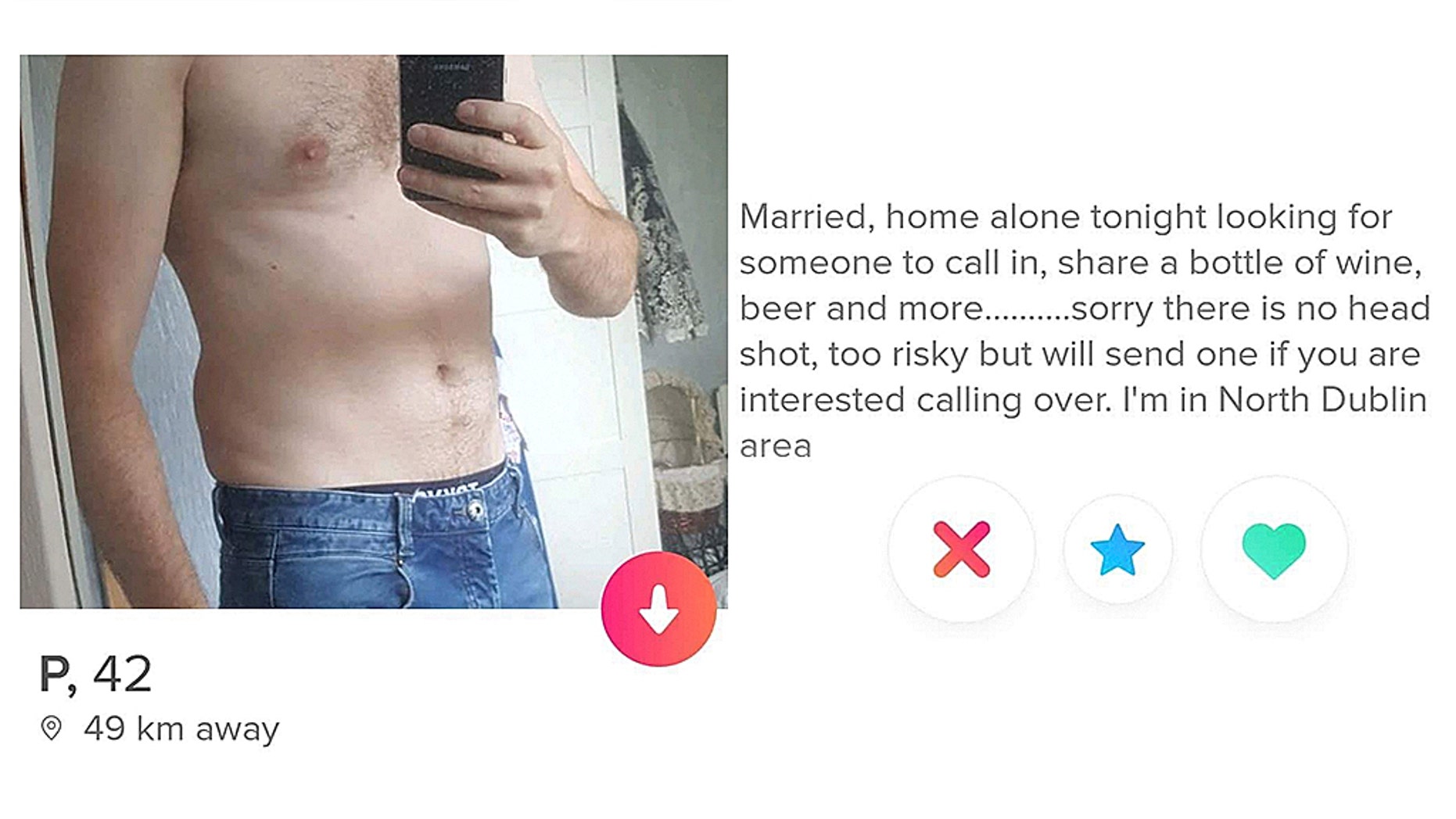 One unidentified and allegedly "married" Tinder user is being roasted on Twitter for seeking companionship as he's "home alone tonight," but commenters are more outraged over the crib and dress seen in the background of his shirtless, faceless profile picture on the dating app.
On July 27, Twitter user @Dizzydub1 shared a profile screenshot of what he alleged to be a Tinder user identified as "P," who claims he is 42 years old and living near North Dublin, Ireland.
"Married, home alone tonight looking for someone to call in, share a bottle of wine, beer and more… sorry there is no head shot, too risky but will send one if you are interested in calling over," the caption of his shirtless Tinder photo reads.
'PRETTY PLANE GIRL' SLAMS PASSENGER FOR SHARING 'FALSE' VIRAL 'PLANE BAE' STORY TO TWITTER WITHOUT CONSENT
Once the man's profile was brought to the attention of Dizzydub1, he clearly couldn't resist pointing out the odd background elements in P's pic.
"My mate came across this tinder profile tonight. Extra d-----bag points for the Moses basket [wicker bassinette] in the background," @Dizzydub1 commented, in a post that has since generated hundreds of comments.
"Tell him get into therapy and stop sabotaging his life," one critic clapped.
"Hahaha Jesus poor Pat's wife," another agreed.
"That's very pathetic on multiple levels," someone else said said.
"I may stay single for the rest of my life..." another joked.
FOLLOW US ON FACEBOOK FOR MORE FOX LIFESTYLE NEWS
Though some Twitter users pointed out the man may share an open relationship with his spouse, others were furious that he would welcome a stranger from the Internet into in his home, and possibly expose a child to such a thing.
"He's obviously as thick as he is sleazy… who in their right mind would invite a random into their marital home?!?" one wrote.
"Wow. Horrible. He's cheating on that child in the Moses basket as much as he is on his wife. When you have child all such bets are off," another commented.
One thing's for sure, though: Whether P's Tinder matches swipe right or left, his cover has completely been blown.