Marathon runner's genitals slip out during the final leg of the race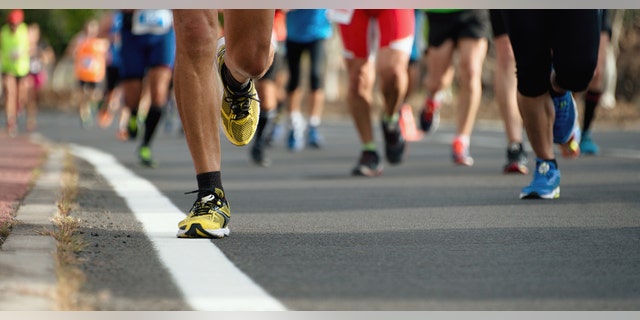 A professional runner let it all out during a marathon in Slovakia — sprinting the last leg of the race with his penis fully exposed in front of cheering fans, in a viral NSFW video. (WARNING: video contains graphic images)
Jozef Urban, 31, was nearing the end of the Kosice Peace Marathon on Sunday when his running shorts failed him — leaving him completely in the wind as he wrapped a 10th-place finish with a time of 2:21:51, Canadian Running reports.
But the unexpected finish also marked a personal best for Urban, cutting 27 seconds off his previous record time, according to the Association of Road Racing Statisticians.
It's unclear if Urban was aware that he was exposing himself as he finished the marathon, passing other runners and race officials along the way. Urban slapped the hand of one encouraging fan as he neared the end of the marathon and then doubled over once across the line, as if unaware of his flashy finish.
This article originally appeared on the New York Post.