Man wears dress to work to protest office dress code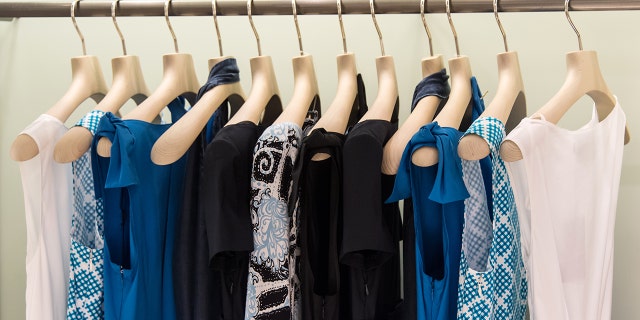 As the temperatures rise, so does the desire to wear weather-appropriate clothing. But many workplaces prohibit certain types of summer attire, even in extreme heat. So when a heat wave hit the UK, one man decided to protest the office dress code in an unusual way.
Joey Barge of Buckinghamshire Tweeted a photo of his outfit Monday asking if women can wear skirts and dresses to work, can he wear "smart shorts?" In the picture, Barge has on a pair of navy blue chino shorts and a button-up.
After his bottoms were deemed "inappropriate" at the call center where he works, Barge was sent home to change, Yahoo reports.
To protest the office rules, Barge decided to show up at the work the next day in a dress. He posted photos of himself in the colorful pink, orange and black ensemble.
THIS SWIMSUIT FEATURES HUGE PICTURE OF 'SHOCKED' PRESIDENT TRUMP
While he predicted he'd be sent home again, Barge was surprised to find an email from management amending the dress code, according to Yahoo.
The new policy states that due to the extremely warm temperatures, "gentlemen in the office are permitted to wear ¾ length shorts" so long as they are black, navy or beige.
Barge called the new rule a "partial win," but when asked if he wanted to go home and change out of his dress, he said he was happy to stay, according to Yahoo.
FOLLOW US ON FACEBOOK FOR MORE FOX LIFESTYLE NEWS
Due to the unusually warm temperatures, the Trades Union Commission, a regulator in the UK, encouraged all employers to consider relaxing their dress codes temporarily. "While many of us will welcome the sunshine and warm temperatures this week, working in sweltering conditions can be unbearable and dangerous," TUC general secretary Frances O'Grady commented. "Obviously, shorts and flip flops won't be the right attire for all workers, but no one should be made to suffer unnecessarily in the heat for the sake of appearances," Yahoo reports.