Luca and Danni: Beautiful jewelry born out of tragedy
Americans are no strangers to earning an honest living through working with their hands, and Fox's "American Roots" focuses on proud citizens who make a living doing just that.
Fred Magnanimi, CEO and founder of Luca and Danni jewelry company, is just one such American.
SAN FRANCISCO'S FUR BAN PLEASES ANIMALS RIGHTS GROUPS, CONCERNS BUSINESS LEADERS
Magnanimi, a former Wall Street derivatives trader, never planned on joining his father's jewelry business, but that all changed when his 33-year-old brother died from leukemia.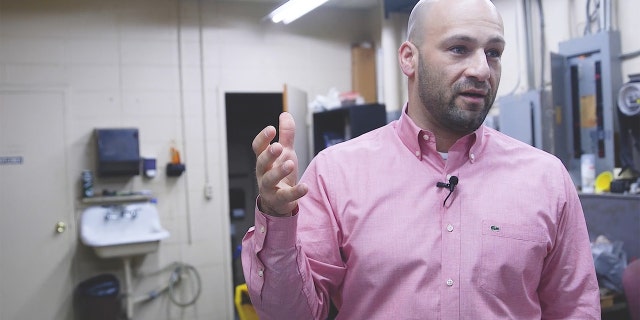 "I could always protect my kid-brother; I couldn't protect him from cancer. What I ended up doing was using the anger and frustration toward what I saw the disease do to my brother," Magnanimi reveals. "His goal and his vision was to go out and figure out a way to transform the family business, and come hell or high water, I'm going to figure out how to do that."
Revitalizing his family's struggling Cranston, R.I., factory is just what Magnanimi did. He moved back after his brother's death and created the Luca and Danni brand of bracelets in August of 2014. The company's profits soon skyrocketed.
PAINFUL ENGAGEMENT RING TREND GROWING IN POPULARITY
Magnanimi was able to use his experience in New York boardrooms and combine it with traditional designs that had been used decades earlier in his family's factory.
"When I was sitting in these investment banking meetings, men would have a watch that was a status symbol, and when I looked at jewelry for women, they're buying that bracelet for a specific reason," Magnanimi explains. "So why not have that charm, or color, or crystal sitting on top of your wrist [like a watch] and express that reason to the world?"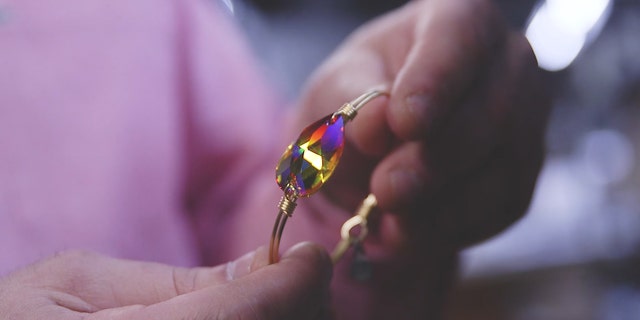 Meaning is what Lucca and Danni was built on, and what it continues to grow around.
Magnanimi says his employees appreciate what his company is trying to do, too.
"Candidly, we can make things cheaper in China. I don't care. I like making them here. I like going downstairs and sitting with my team and seeing the process in which these products are made, and they're doing an awesome job."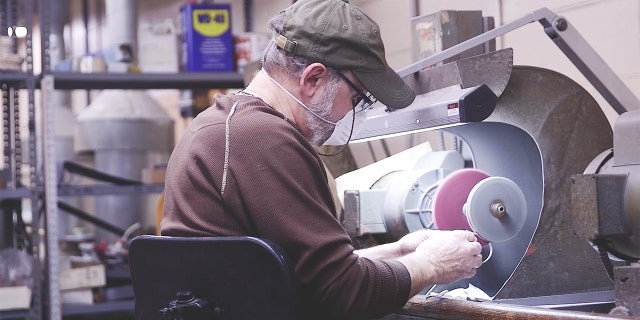 FOLLOW US ON FACEBOOK FOR MORE FOX LIFESTYLE NEWS
Listen to Fred's full interview above, the stay tuned for a tour through the Luca and Danni jewelry factory to see how the company's iconic bracelets are made.