Look younger in selfies with this simple trick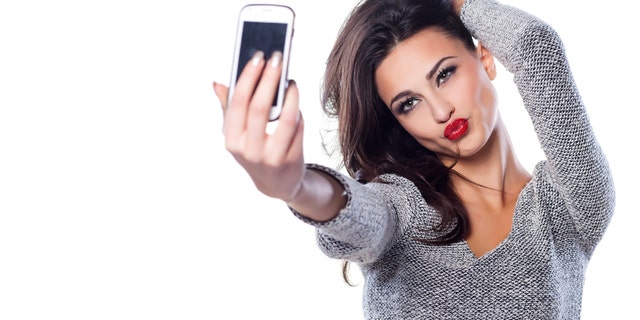 Smiling exaggerates the appearance of wrinkles around the eyes and makes people look older, a new study suggests.
Experts say we associate smiling with youthfulness because adverts for makeup, dental products and clothes feature cheerful models.
But an experiment revealed a beaming grin makes people appear an average of three and a hallf years older.
HOW EXERCISE CAN HELP BOOST YOUR BRAIN HEALTH
Those who want to look younger should adopt an expression of "surprise," which stretches out fine facial lines and makes them less obvious.
Researchers showed volunteers photos of 30 men and 30 women either smiling, adopting a "neutral" expression or appearing surprised.
The models had an average age of 25, and the volunteers were asked to guess how old they were.
THE 20-MINUTE WORKOUT THAT CAN MAKE YOU LOOK YOUNGER
They estimated 28 and a half years when smiling, 27 and a half while neutral, and 26 and a half while surprised.
Oddly, the participants said they still believed smiling makes people look younger.
Melvyn Goodale, who worked on the study at the University of Western Ontario, Canada, said: "We show that this belief, which is well-rooted in popular culture, is a complete misconception."