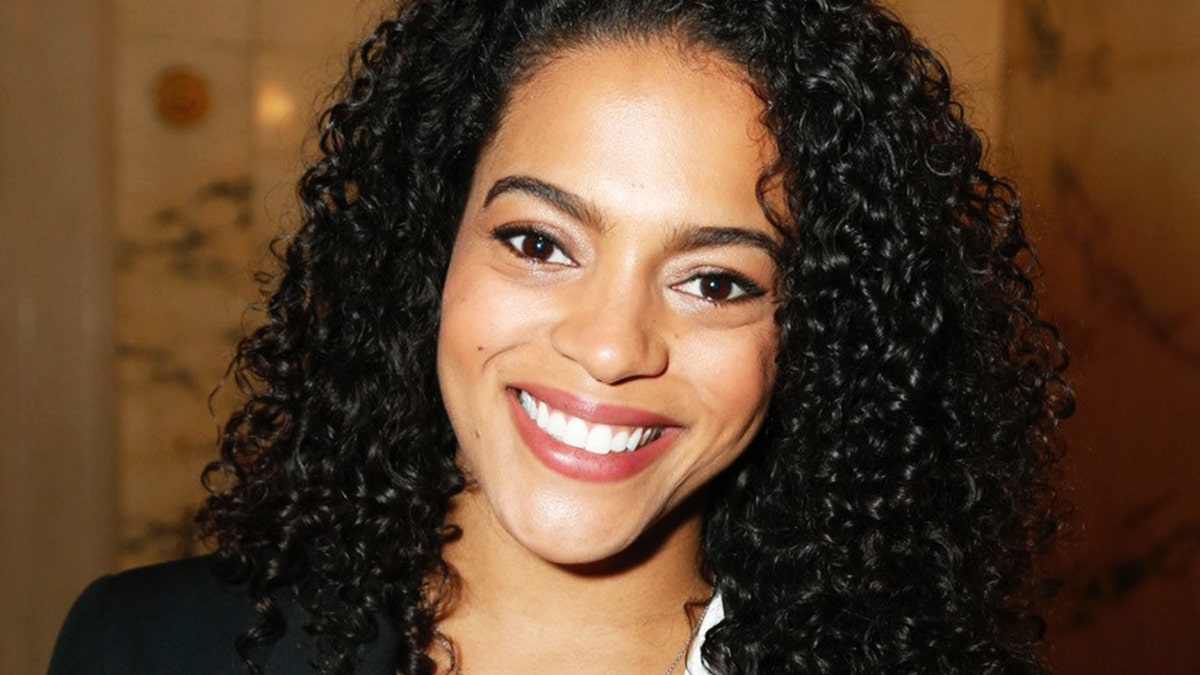 After two years of market research, Amber Tolliver was thrilled to launch her own size-inclusive lingerie company. With 16 years of modeling experience under her belt in both the straight and plus-size industries, the 31-year-old knew that her Liberté line would have potential to empower women of all body types.
What Tolliver didn't anticipate, though, was to be faced with sexism from investors.
Tolliver told Fox News that she was excited by the idea of bringing on investment early, and walked into negotiations "ready to answer questions about every aspect of my industry, the market size, manufacturing, logistics, [and] distribution." Unfortunately, things didn't transpire quite so professionally.
FITNESS BLOGGER RESPONDS TO HATERS WHO SAY LIFTING WEIGHTS MAKE WOMEN LOOK 'MANLY'
"Almost immediately after sitting down, despite my professional appearance and insider knowledge of the business, the conversation turned and comments were made about how they would love to be back stage at my first fashion show or how they wanted to be the "fluffer" at my photo shoot," she said.
As the meetings progressed, the tone didn't improve. At another six-on-one meeting, Tolliver was asked, "So, are you looking for quality control testers?" to which some of the men snickered, according to Yahoo Style. Serious about her enterprise, Tolliver refused to tolerate such "locker room talk".
"What I'm not allowed to be, especially at a table with all white older men, is the crazy black chick who can't keep her cool, even though she's been baited multiple times. As a woman, as a young woman of color, eyes are judging all the time," she told the site. "I'm a lingerie model, but I'm also a professional."
SPANX'S NEW ARM-SLIMMING 'ARM TIGHTS' GETTING MIXED RESPONSE AHEAD OF DEBUT
From the inside out, Tolliver truly understands women's fashion. Signing with Ford Models at 15-years-old, the Chicago native studied fashion design and marketing in college. In 2014, she starred as Aerie's first un-retouched model, a now-famous campaign.
During her years in front of the camera, Toliver said she "can't think of one example of sexism while modeling that can hold a candle" to the discrimination she faced in launching Liberté.
The unproductive negotiations hit a turning point when Tolliver realized that she was no longer surprised by the disrespectful comments, but expecting them. Pursuing "another route", on Sept. 22, Tolliver launched a month-long crowdfunding campaign to fund the launch of the line with a goal of $30,000.
FOLLOW US ON FACEBOOK FOR MORE FOX LIFESTYLE NEWS
Free at the helm from discrimination, Tolliver wouldn't have it any other way.
"I don't need mansplaining for what womanhood looks like. It's mine. It's yours," Tolliver said. "It's for any woman to take hold of and say this belongs to us."