Lingerie company calls out haters who body-shame their plus-size models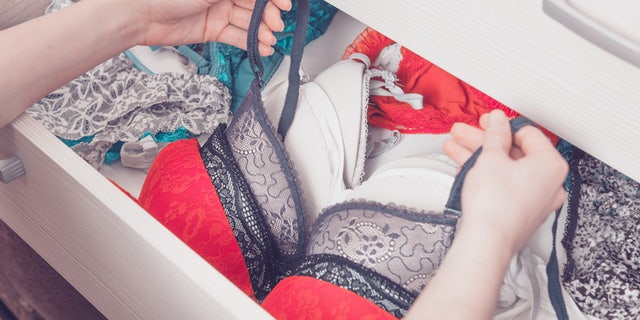 A lingerie company is not having it with internet trolls who try to body shame their customers.
U.K. based brand Playful Promises shared a photo of plus-size model Jewelz Mazzei wearing their bra and underwear on the company's Instagram page. Alongside the photo, they added a comment, warning against any negative comments people feel compelled to post about the image.
"Goes without saying, but negative comments will be deleted (if you don't like something, that's fine, keep scrolling)," it said. "Anyone who continues to comment after having comments deleted will be blocked. Anyone that tries to pull in known trolls to comment will be blocked. Known trolls are already blocked."
MOTHER REFUSES TO ALLOW FAT TEACHER TO EDUCATE HER DAUGHTER
According to Allure, the company reportedly removed any comments voicing "concern" for Mazzei's health or how her lingerie fits, as well those that disagreed with their decision to feature a plus-size model at all.
Playful Promises also added an apology for the offensive comments they hadn't yet removed.
"I [apologize] to anyone that is offended by [the comments] before I get to them. Please avoid feeding the trolls, they're hungry and lonely," the company wrote. "Women of all sizes and all shapes deserve to feel sexy and loved. It's not affecting you. Use your time and energy for better things, for real issues that affect you and your countries," they added.
Anna Sampson, a brand manager for the company, told Brit & Co that their goal is to create a safe space for women to feel confident and express their sexuality, regardless of what they look like.
FOLLOW US ON FACEBOOK FOR MORE FOX LIFESTYLE NEWS
"Women are not treated well on the internet," she said. "It's irresponsible for brands not to stand up for their customers, showcasing things like diversity and support are important. As a consumer, I don't want to browse lingerie and see reminders of how much society values the slim, white cisgender woman, I want to see reminders of how amazingly diverse we are!"