L'chaim! Celebrate Hanukkah with Shmaltz and He Brew beer
Shmaltz beer: It's the only beer on the market that celebrates and embraces the Jewish heritage. Oh, and it's kosher too!
"Every other group in the United States has a beer [that] celebrates their culture and traditions," says Jeremy Cowan, the founder of Shmaltz Beer, to Fox News. "It is focused on high-end craft with a unique shtick."
KRISPY KREME BEER IS COMING SOON
Brewed in Clifton Park, N.Y., just ten minutes from Albany, Shmaltz Beer is currently celebrating 21 years in business. Cowan started brewing in 1996, and hand-delivered 100 cases of beer out of his grandmother's Volvo on Hanukkah that year.
"Here we are 21 years later, [we'll] probably do about 75,000 cases of beer over the course of 2017." In fact, Shmaltz ships its He Brew to 35 states and over 5,000 retailers.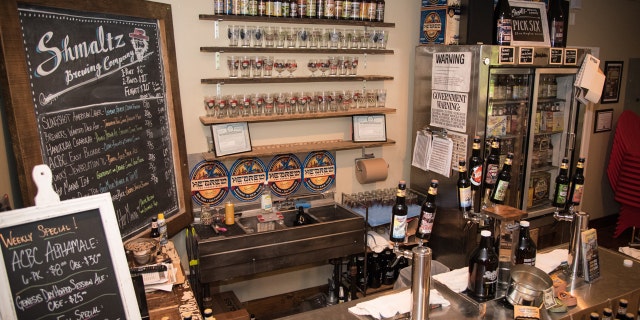 So what makes Shmaltz and He'brew beer so special? Cowan says it's all about embracing the Jewish culture, poking fun at stereotypes, and mingling his heritage with all of his brews. Take, for example, their special "Chanukah Hanukkah Pass the Beer" brew: "It's a golden strong ale brewed with cacao nibs, chocolate and a hint of vanilla. Much like those gold coins that are coming out this week. Gold on the outside, chocolate on the inside," says Cowan.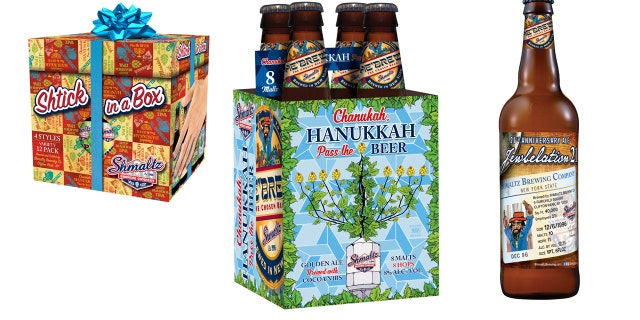 BEYONCE SERVES BREWERY CEASE-AND-DESIST LETTER AFTER THEY BREW 'BIERYONCE' BEER
"We try to tie in the beer, the community and the shtick that goes along with it," he added.
The craft beer industry has seen a boom in recent years, brewing up revenue of $23.6 billion in 2016 alone, according to the Brewers Association, an organization which represents over 5,500 breweries in the U.S.
"As craft beers move in to the mainstream, we are seeing a lot of market share being gained by small and independent brewers," Bart Watson, chief economist for the Brewers Association, told Fox News in August.
FOLLOW US ON FACEBOOK FOR MORE FOX LIFESTYLE NEWS
"You don't have to be Irish to drink Guinness and you don't have to be Swedish to drink Absolut … and you don't' have to be Jewish to drink He'brew. You just have to love great beer and appreciate a good sense of humor," says Cowan.
Be sure to watch Cowan's full interview above to get a taste of what Shmaltz Brewing Company is all about.