Kylie Jenner's pop-up makeup shops slammed as unsanitary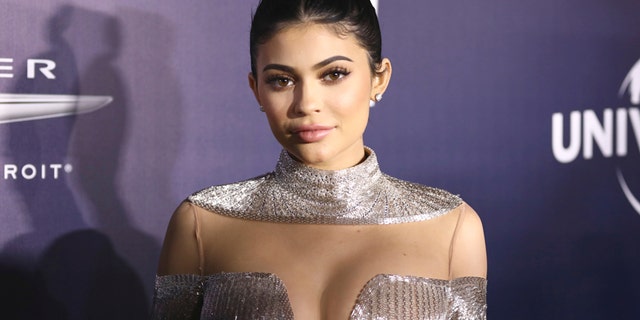 Kylie Jenner may have won herself a last-minute spot on the naughty list, as fuming shoppers describe the makeup mogul's Kylie Cosmetics products in pop-up stores as an unsanitary "hot mess."
Earlier this week, Revelist reported that Jenner's Topshop pop-ups are being slammed as "dirty," "disorganized" and "gross" by beauty aficionados who visited the pop-up's various locations across New York, Chicago, Atlanta, Miami, Houston, Los Angeles and Las Vegas.
However, detractors are divided as to whether Topshop management or Jenner herself is to blame for the chaos.
KIM KARDASHIAN WEST SLAMMED FOR EXCLUDING MEN FROM BEAUTY CASTING CALL
Beauty YouTuber Halsey Is My Real Name qualified the experience as "lackluster and depressing," as she described sorting through Jenner's lip glosses, concealers and palettes only to find the pricey products smeared, packages tampered with, and displays dirty with makeup.
"It was in no way what I thought it would be. It speaks volumes for the fact they have these beautiful PR packages going out for marketing, yet they can't spend the extra money to have quality control or a sales rep in the store, helping someone or taking care of their products," Halsey said of the "really picked through" offerings.
JIMMY KIMMEL ACCUSES CLOTHING BRAND OF STEALING HIS DAUGHTER'S DESIGN
Fellow vlogger Rich Lux agreed, dubbing his local Kylie Cosmetics pop-up a "hot mess" that was haphazardly "all thrown together," with no makeup tester products, such as wipes or tissues, in sight.
"People not only put it on their hand, [but also] put it on the white table, put it on the glass, and then threw away the cap. The packaging was torn and looked like a hot mess," he said. "It almost looks like it was Marshall's or T. J. Maxx … almost like a swap-meet."
Twitter users, too, sounded off in displeasure with the pop-up and the limited products it featured. Normally, Kylie Cosmetics are only available for sale online, further escalating the anticipation for the retail offerings.
Representatives for Jenner and Kylie Cosmetics did not immediately return Fox News' request for comment.
FOLLOW US ON FACEBOOK FOR MORE FOX LIFESTYLE NEWS
Medical experts have long warned against the health risks of dirty makeup testers, which can lead to skin infections and viruses like cold sores. In late October, a woman filed a lawsuit against Sephora claiming that she contracted oral herpes from a sample lipstick.
Since debuting the Kylie Cosmetics collection in November 2015, the 20-year-old's makeup line has flown off the shelves. According to CNBC, Kylie Cosmetics drummed up $420 million in revenue through its first 18 months. If demand continues at this rate, Jenner is projected to be a billionaire by age 25.