James Comey hearing has you heated up? Consider seersucker on #National SeersuckerDay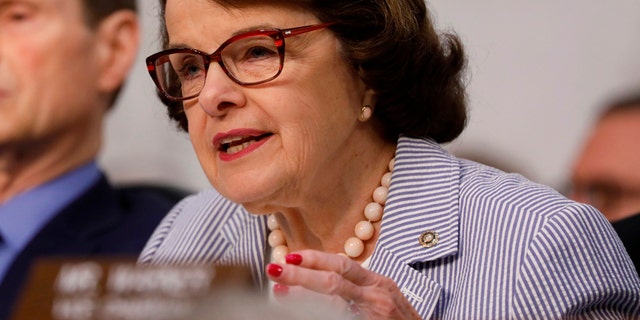 With all eyes on Washington Thursday for the hearing of fired FBI Chief James Comey, a more lighthearted holiday, and lightweight fabric, is on display as well.
Today is #NationalSeersuckerDay.
Air conditioning wasn't installed in the U.S. Senate buildings until the 1950s, making senators swelter in their formal attire during the muggy Washington summers. According to the Senate Historical Office's website, "senators from the South had much to teach their colleagues from other regions about proper attire." The site goes on to explain, "as spring merged into summer, southern senators shed their heavy-wool black frock coats for lighter linen and cotton garments."
Legend has it that the seersucker suit, made of the pale blue and white striped cotton fabric, was invented in the early 1900s by Joseph Haspel, a New Orleans clothing maker. The name seersucker comes from the Persian shir o shekar, meaning "milk and sugar."
Easy to launder and much fresher and lighter than traditional suits, the summer seersucker suit became popular among senators in the days before air conditioning.
The tradition in the Senate was brought back by Trent Lott in the 1990s, hoping to show that "the Senate isn't just a bunch of dour folks wearing dark suits and—in the case of men—red or blue ties."
Today, the Senate's website writes, "senators voluntarily make this annual fashion statement in a spirit of good-humored harmony to remind their colleagues of what earlier Senates considered mandatory summer attire."
Bill Cassidy, a Republican Senator from the seersucker suit's home state of Louisiana, picked up the torch, tweeting encouragement for the holiday.
And it looks like California's Democratic Senator Dianne Feinstein went a step further, wearing seersucker during her questioning of Comey.
A great way to keep cool while under the Senate spotlight.