Is fruit juice healthy for anyone?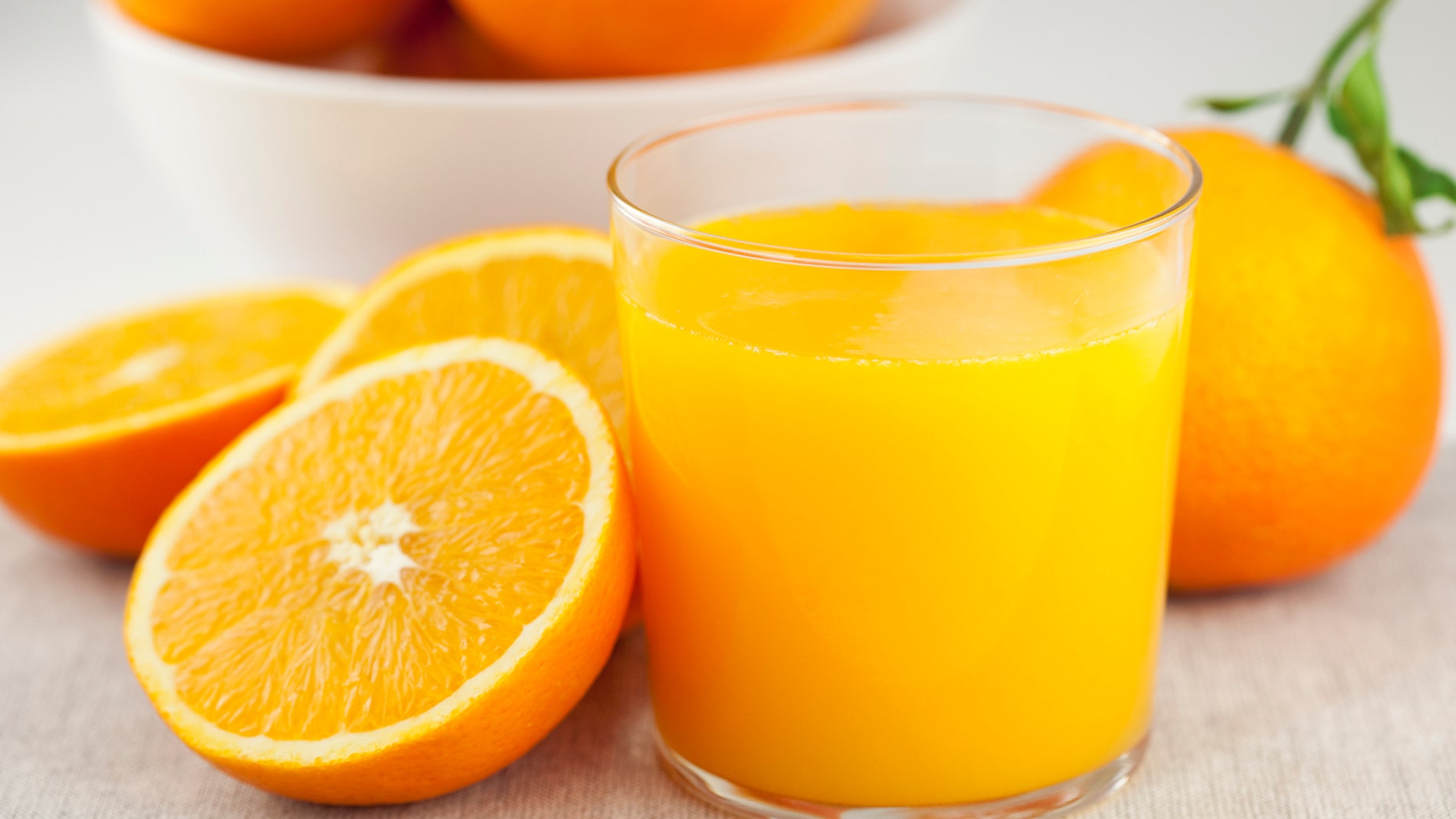 Did you down a nice tall glass of OJ this morning? You may want to rethink your drink — or at least your serving size.
Despite the fact that fruit juice has been looked as a healthy drink packed with vitamins, it's also potentially high in sugar (and thus calories) and boosts the risk of cavities. For those reasons, the American Academy of Pediatrics just released new guidelines for kids: Infants under the age of 1 should not drink juice at all. After that age, kids can drink it in limited amounts alongside meals and snacks (rather than sipping on it all day).
IS YOUR BABY GETTING ENOUGH EXERCISE? FOLLOW THIS AGE-BASED GUIDE
That said, is juice healthy for anyone? If you currently love a little juice, you're in luck. "100% fruit juice is a nutritious beverage and healthy option for meeting fruit recommendations when consumed in proper portions," Katie Serbinski, MS, RD, founder of Mom to Mom Nutrition, LLC, told Fox News. While water is by far the best drink and the one you should reach for most often, 100% fruit juice is certainly a better option compared to soda, lemonade and sports drinks, she said.
5 DRINKS NUTRITIONISTS COUNT ON TO LOSE WEIGHT
There are a few perks, too. "No sugar added" juice provides "a bevy of nutrients, including vitamin C, potassium, folate, magnesium, and B6," Chicago-based nutritionist Vicki Shanta Retelny, RDN, told Fox News. She recommended 100% grape juice, which offers benefits thanks to its deep purple skins. "Research has shown that it's good for heart health and offers the same polyphenols that are in red wine," she pointed out.
The issue is most people pour more than they should, Serbinski noted. Stick with a 4-ounce (half-cup) serving. This will look measly, so use an actual juice glass. When shopping, look for "100% fruit juice" on the label. Avoid those that are called juice drinks, beverages or cocktails, as these typically contain added sugar.
Four ounces of grape juice, for instance, offers 80 calories and about 16 grams of sugar. If you're looking for something with fewer calories and less sugar, the drink R.W. Knudson Just Cranberry contains 35 calories and 4.5 grams of sugar per half cup. Also add a splash to sparkling water for a low-cal mocktail.