Hurricane Irma couldn't destroy this couple's breathtaking engagement photos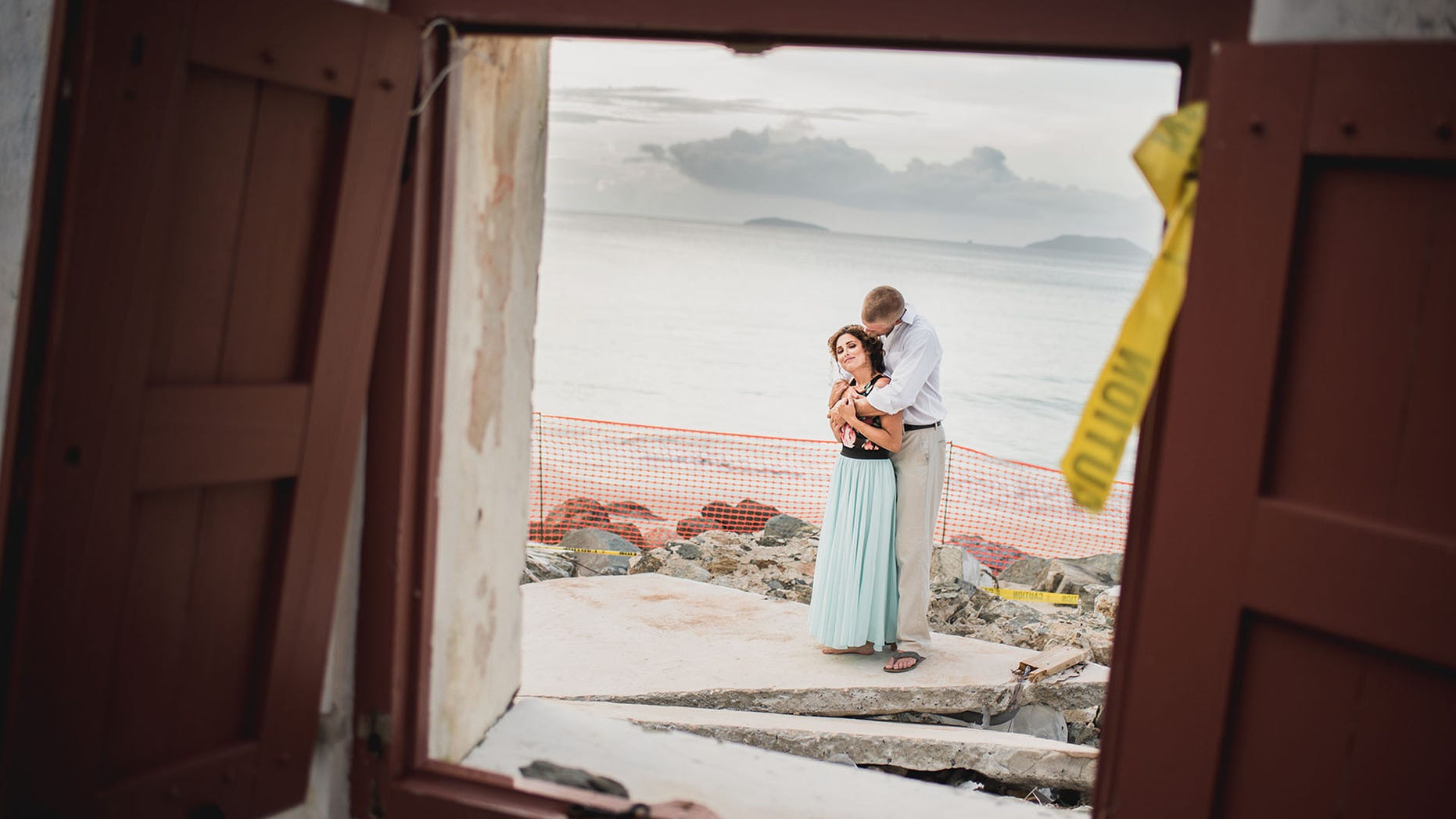 Posing for their engagement photos, Marty Bruckner and Lauren Saia leaned against what was left of a building, carefully stepping over broken glass before embracing.
Bruckner and Saia met and fell in love on Saint John, part of the U.S. Virgin Islands. Saint John suffered catastrophic damage earlier this year when Hurricane Irma slammed into the Caribbean island.
The pair — along with countless others who live on Saint John — have been instrumental in cleaning up the island in the aftermath of the September hurricane, even taking a chainsaw to help people get out of the homes where they sheltered.
So when it came time to take their engagement photos, Saia said there was no other place to do it.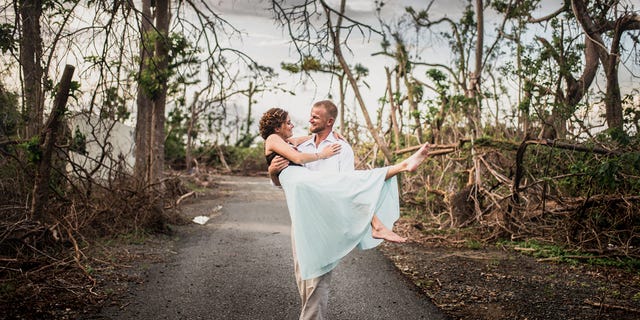 The photos, taken by Anne Bequette, owner of STJ Creative Photography, feature breathtaking backdrops of caution tape, felled trees and broken buildings. The couple's pale, flowing outfits stand in stark juxtaposition to the rubble around them.
"It wouldn't have meant as much if we took the photos somewhere else," Saia told Fox News. "It's our home and our special place. You can still feel and see the beauty of the island."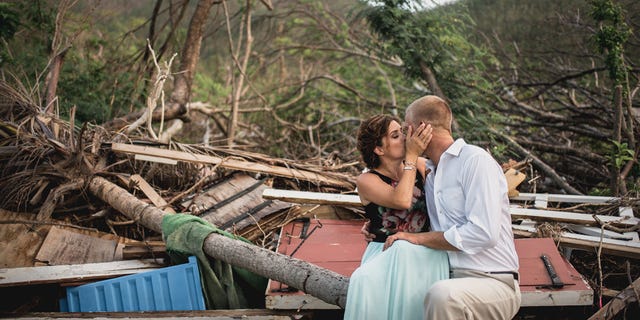 HURRICANE MARIA WON'T FAZE US VIRGIN ISLANDS RESIDENTS STAYING TO HELP OTHERS IN ITS AFTERMATH
Bequette, 34, said she jumped at the chance to do the photoshoot so she could show people "that there is still beauty in all of it down here." She also credited Bruckner with saving her life during the storm as he held a mattress to the door.
The photos, she said, are her wedding gift to them.
"It was weird because it was my first shoot since before the storm," Bequette told Fox News. She added that it was an atypical shoot, as she had to keep the couple "laughing and canoodling with each other" all the while stepping around broken glass and being attacked by microscopic mosquitos.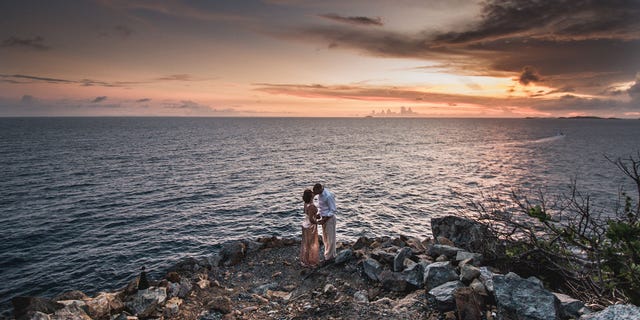 "We'd pause for a minute and think about the mess and how it even looks better than it did two months before," Bequette said. "It was breathtaking to look at."
"I want to bring light to Saint John. We still need things, still need attention. We are still surviving, but we still need help," she said.