Howard University student accused of stealing $429,000 in financial aid, buying fancy clothes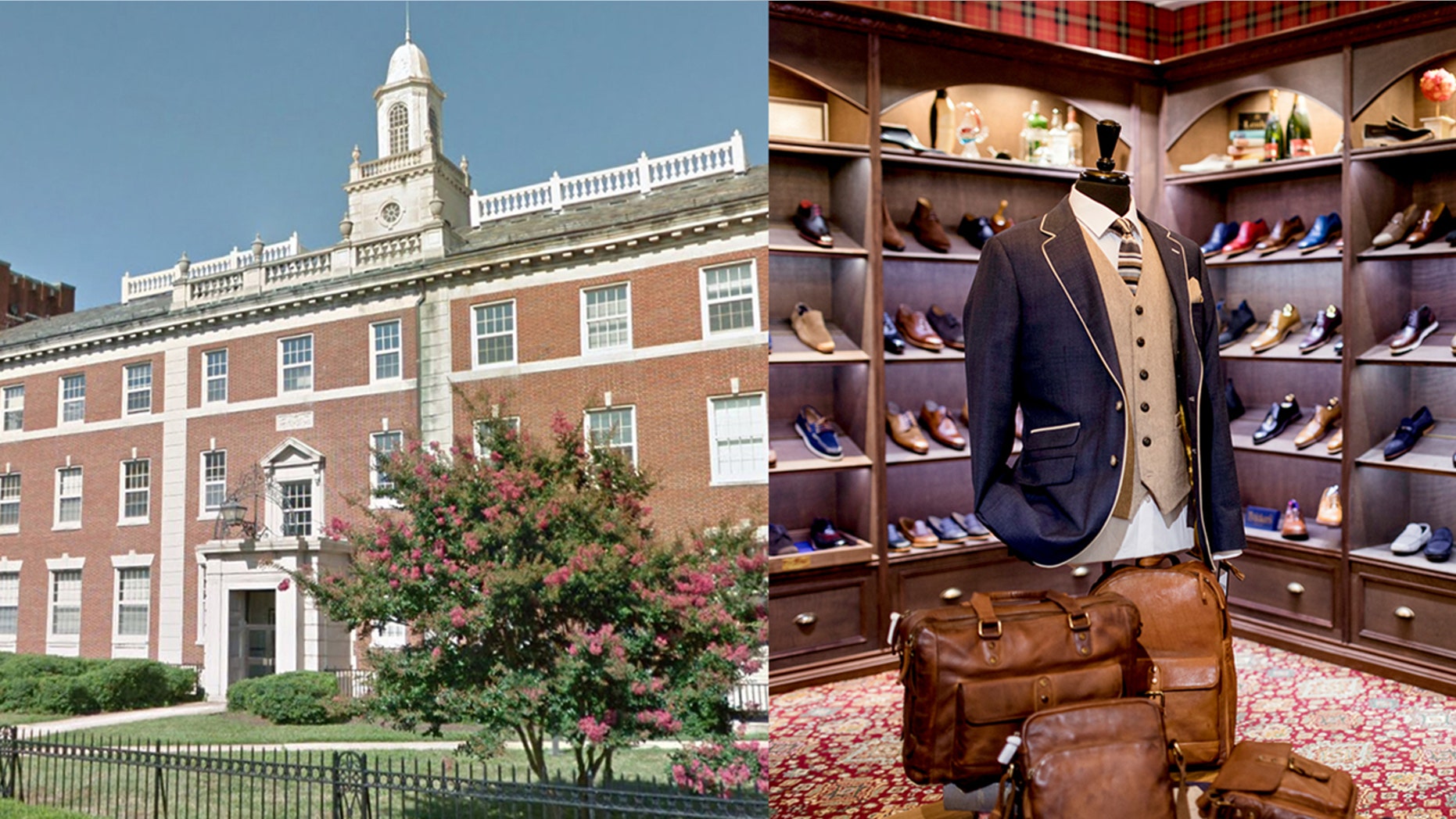 While most busy college kids might spend their days in sweats, one student at Howard University was a notable exception: He's accused of stealing $429,000 in financial aid from 2011 to 2017 to buy fancy clothes.
Students of the historically black university in Washington, D.C. are protesting on Friday over the incident, as well as a larger scandal alleging financial mishandlings which came to light just recently, NBC Washington is reporting.
On March 27, an anonymous writer by the name of "Veritas 1867" (in a likely nod to the school's motto and founding year) posted a bombshell report to Medium claiming that $1 million in financial aid was diverted between 2013 and 2017.
The writer suggested that Howard University President Wayne Fredrick and his administration have been aware of this fraud since May 2017, and points out that at least seven senior-level financial aid officials "have either resigned or been quietly removed" since then.
Two individuals allegedly involved in the scam were identified by name: Brian Johnson, former associate director of financial aid, and law student Tyrone Hankerson Jr., who purportedly received roughly $429,612 in grants and various scholarships through his undergraduate and graduate years at the school.
TWITTER USERS APPLAUD DAD'S CRUSADE FOR FIRED DAUGHTER'S COLORFUL HAIR
In addition to a $65,000 "University Need Based Grant" to a $22,683 "Mock Trial Scholarship," as well as a $21,000 "Trustee scholarship," a $6,000 "study abroad scholarship," and a $5,645 university grant, the Medium story claims that Hankerson received additional financial aid awards and massive stipends from Office of Student Life & Activities and the Student Employment program.
If true, such large grants for a single student are bizarre, as costs to attend the private institution in 2017-2018 tuition round out at $43,501 between tuition, mandatory fees, and room and board, according to their website.
"I was alerted in December 2016 that there may have been some misappropriation of University-provided financial aid funds," President Frederick said statement on March 28, assuring students that funds embezzled from 2007 to 2016 by university employees did not result in a loss of student financial aid.
However, Howard collegians largely aren't buying it.
"We are frustrated to see the University's statement being sent to the press and not addressed to students first," the student association tweeted that day. "This clearly is a betrayal of our trust and should've been addressed to the Howard Community months ago."
WALMART TO REMOVE COSMOPOLITAN MAGAZINE FROM CHECKOUT LINES
Meanwhile, Twitter is having a field day with Hankerson — or the "Wolf of Sixth Street," as one Twitter critic calls him — as he also ran a fashion blog and was known to wear expensive clothes, Yahoo Lifestyle reports. Though he's since deleted all of his social media accounts, stylish photos of Hankerson are quickly circulating. Some were quick to mock Hankerson, but others were sickened by the injustice of the situation.
"My poor mother, breaking her back to pay all my "back balances" every semester fighting to register me into classes. Whole time y'all stealing money.. I'm disgusted," one Twitter user wrote.
"The Tyrone Hankerson situation upsets me to the core bc there has been MANY times during my dealings w/ Howard I sat up at night & cried HARD bc financial aid played w/ my livelihood," another Howard Law alumni wrote. "Yet, dude got a smooth $430K w/o being noticed. I want reparations."
Hankerson denied the allegations against him through his lawyer with a statement to ABC News.
"When the truth comes out, it will be confirmed that I followed all rules and protocol with the approval of the, then, financial aid officers in any grants, scholarships or awards given to me as a student who attended class all year round and traveled abroad," the statement said. "[T]he story that was posted this morning fails to explain the full scope of my 7-year experience at Howard University and is most misleading if taken out of context."
FOLLOW US ON FACEBOOK FOR MORE FOX LIFESTYLE NEWS
As Blavity notes, if the allegations are true, Hankerson was brazen to slam the student-loan debt crisis a few years ago when he was a graduating senior. In an April 2015 interview, Hankerson said that his work-study position in Howard's Office of Financial Aid has given him insight to a larger national issue.
"For many of my classmates, their families simply do not have the financial resources to pay for college," he said at a student debt forum convened by Massachusetts Sen. Elizabeth Warren and Maryland Rep. Elijah Cummings. "What I have witnessed in my role are determined students who try their hardest to find a way through."
"They search high and low for scholarships, they take classes over the summer at cheaper rates so they can graduate on time, they take semesters off, and they come back, and sometimes, when all has failed them, they are left with no option but to give up," he said at the time.