How to train like Chloe Kim or Shaun White — on your trampoline
NEWYou can now listen to Fox News articles!
Trampoline workouts have been making headlines and bouncing into gyms across the country. The lower-impact movements can boost cardio, while also improving balance and providing relief to joints.
But did you know trampolines are also crucial to Winter Olympians?
SNOWBOARDER CHLOE KIM TWEETS ABOUT BEING 'HANGRY,' CRAVING ICE CREAM AT OLYMPICS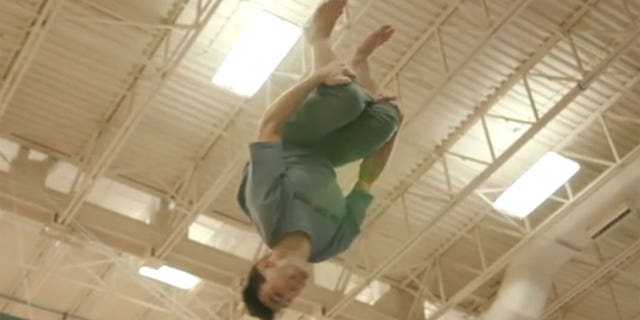 Justin Perry, the head coach of the Freeride Program at the New York Ski Education Foundation, tells Fox News that trampoline exercises are an essential part of a Winter Olympian's training.
"Trampolines are a crucial part for winter sports athletes, especially ski and snowboard athletes training for slopestyle, halfpipe and big air."
Athletes hoping for Olympic glory traditionally practice jumps with multiple mid-air twists and rotations, but Perry taught Fox News some basic moves that can allow anyone to feel like an Olympian on their own backyard trampolines.
Even the most "basic maneuvers will help both snowboarders and skiers gain control in their awareness on the snow," Perry said.
RUSSIAN CURLER WHO FELL AT OLYMPICS 'LOOKS LIKE ANGELINA JOLIE AT 21'
Be sure to check out the full segment with Justin Perry above to learn the correct mechanics of performing such moves as regular bounces, soldier bounces, pike jumps, safety grabs, Japan grabs and seat grabs.