How often should you wash your bras?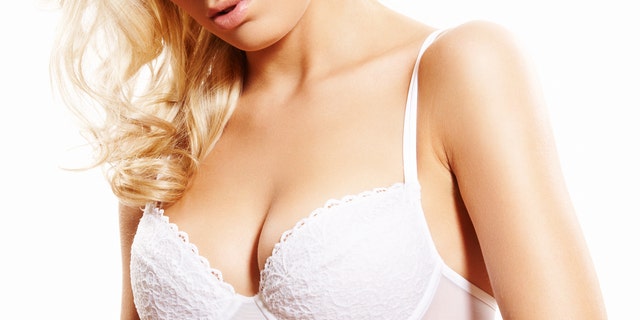 A Mumsnet user took to the forum to ask how often she should be washing her bras and sparked debate after saying she only does so once a month.
The mother said she has four bras that she wears for ten days each and then washes them all in one go.
SHOULD YOU WASH YOUR WORKOUT CLOTHES AFTER EVERY GYM SESSION?
She caused controversy when she posted on the forum asking if she was washing them often enough.
The mum, who goes by alias Sarahconnorsbiceps on the forum, said: "DD asked me how often she should wash her bra and I realized with horror that I never wash my bras — about once a month.
"I have three, so that's about 10 wears per wash. They seem clean — boobs are clean, right? I washed my maternity bras constantly. How often should a bra be washed?"
Other Mumsnet users were quick to comment on the mother's confession and many of them advised her to wash them more often.
HERE'S HOW OFTEN YOU SHOULD CHANGE YOUR TOOTHBRUSH
One user said: "That's really gross. Ten days of the same fabric rubbing against your skin is objectively dirty, even if you aren't very sweaty, and most women will sweat round their breasts."
Another added: "Ew… that's quite grim. I change mine daily. I wash them once a week."
One mother said: "I never understand this. Surely bras are like knickers! They need changing every day."
Another user said that she puts bras in her washing machine every day, while another said she wore her bras twice before washing them.
Some mums said they wore their bras for a similar amount of time to the mom who asked the question before washing them, with one mom commenting: "I do the same. Washing them twice a week would ruin them in no time."
Another said: "Same as you OP! I shower every day, wear deodorant and have never yet had a 'smelly' bra. I do think some people sweat more and have much stronger odors though so maybe I'm just lucky?!"
FOLLOW US ON FACEBOOK FOR MORE FOX LIFESTYLE NEWS
So how often should you be washing your bras?
Joshua Zeichner, MD, a New York-based dermatologist, doesn't advise leaving them to be done just once a month.
He told Buzz Feed Life you should be washing them at least once a week, as "if you don't wash it more than that, you really can have accumulation of dirt, oil, sweat and bacteria".
Recently, a mom sparked fierce debate after revealing a seven-year-old child was given a knife inside a party bag, while another revealed she was invited to a wedding reception the day after the ceremony … and then charged $47 USD.