How do you dress to make history? A sneak peek at Cecilia Abbott's inaugural look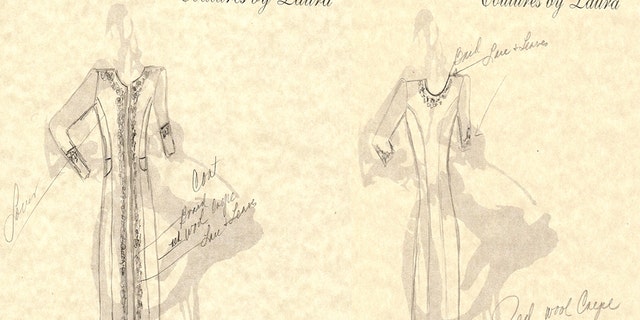 For the biggest day of her husband's political career to date, Greg Abbott's inauguration as Texas governor, his wife, Cecilia, turned to another Latina, Austin-based designer Laura Gonzalez, to dress her.
For the oath of office ceremony, Tuesday at 11 a.m. at the South Steps of the State Capitol, Cecilia Abbott will wear a red princess cut, wool cashmere, knee-length dress and coat richly embroidered with Alençon lace, a distinctive braided trim and silk organza leaves.
The swearing-in will be followed by a barbecue on the Capitol grounds and then a parade along Congress Ave.
Her evening ball gown is made of a scarlet peau de soie silk satin and Spanish guipure lace embellished with Swarovski crystals, various ruby colored beads and enhanced with gold and rhinestone accents. The outfit also includes a belt made to resemble layers of leaves.
The main celebration is called "The Future of Texas Ball" and will be held at the Austin Convention Center. Country artists Lady Antebellum and Pat Green as well as Austin fusion band Soul Track Mind are scheduled to perform.
Gonzalez's shop, Coutures by Laura, has been a staple of Austin society and the Texas political class for decades.
Like us on Facebook