Homeless World Cup of Soccer Kicks Off in Mexico City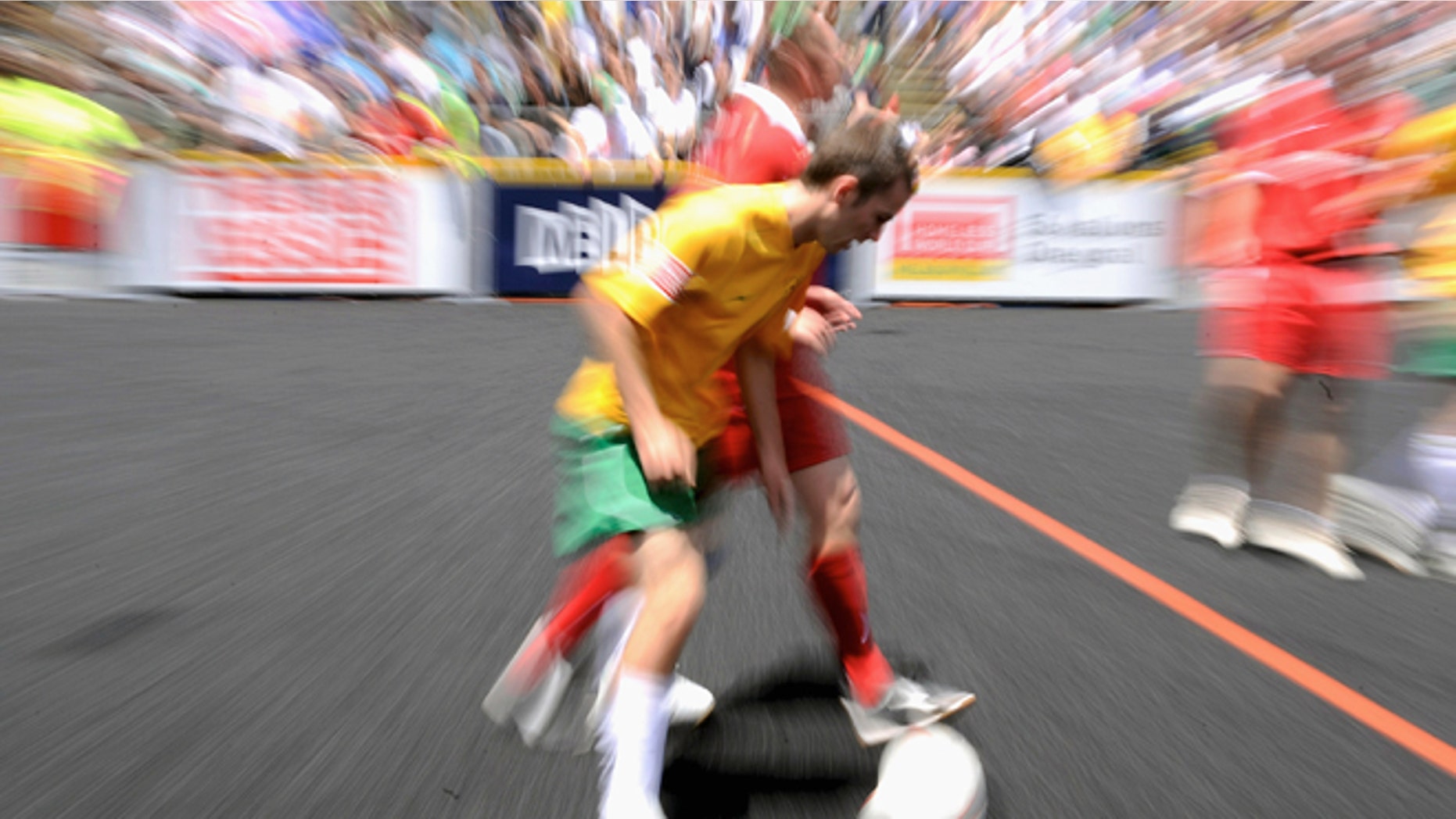 Fifty-six teams are competing these days in the 10th Homeless World Cup being held in Mexico City's main plaza, the Zócalo.
I first learned about the Homeless World Cup when I stumbled upon the 2008 documentary "Kicking It," which followed the lives of seven homeless participants from Afghanistan, Kenya, Ireland, U.S., Spain and Russia. If you haven't seen the documentary or heard about this World Cup before, it's a foundation established in 2003 which supports grassroots soccer programs and uses the power of soccer to energize homeless people so they can change their own lives.
Founded by Mel Young from Scotland and Harald Schmied from Austria, the idea originally developed between the two at a conference on homelessness, in Cape Town in 2001. Since then, a network of 73 national partners has been established around the world, and the best teams come together to compete each year in a World Cup tournament.
The 250,000 players include women's teams as well as men's and they hail from nations around the world, including Argentina, México, Colombia, Perú, Brazil, Paraguay, Costa Rica and Chile. Both the Mexican and Brazilian women's teams, hailed as the strongest, competed in Paris' final last year, which resulted in the Brazilian team's win.
Because of the circumstances the players come from, the Homeless World Cup has something that the regular World Cup doesn't –and that is a multitude of inspirational personal stories.
Take Pamela López García for example. García, a reserve player on the Mexican women's team, stepped up to fill a hole on the Canadian team which was without a goalkeeper. Friendship soon blossomed between García and her new, temporary teammates. The depths of García's feelings were made clear upon Canada's 10-1 loss, at which point García burst into tears. Who did Canada lose to? - García's own country, México. Both teams are said to have consoled her.
Then there's Paolo Cicolella, the goalkeeper for the Italian men's team this year. Over a year ago, Cicolella, age 40, lost his job, separated from his wife, and then fell into alcohol abuse. He hasn't been able to see his child since. Life changed when he became involved in training for the Homeless World Cup. Ciazia Speziale, who works for the Homeless Italian Cup and knows Cicolella personally, says that not only has Cicolella improved his football but he has managed to stop drinking completely.
"This is a fantastic experience for me," Cicolella told Ben Carpenter for an article on the Homeless World Cup website, "and I hope that it can help me to reintegrate into society and… enable me to see my family again."

Event though the goal of having people participate in the tournament isn't to go on to a professional career in soccer, one player has done just that. Rachel McLean of Scotland's 2011 women's team recently signed a contract with Scottish Premier League side Hibernian F.C.
"The Homeless World Cup benefits the fans as well as the players because we all meet to join with other nations in a fiesta of soccer," said a supporter of the Homeless World Cup, identified only as Jair. "The people who are playing have a message we must take into account, that although we are presented difficulties in life, we can always move forward."
You can watch the games, which began October 6 and will go on until the 14th, at HomelessWorldCup.org, and if you want to support the cause, you can donate as well.