Harvard Says They Have No Clue About Alleged 11-Year Old Mexican Prodigy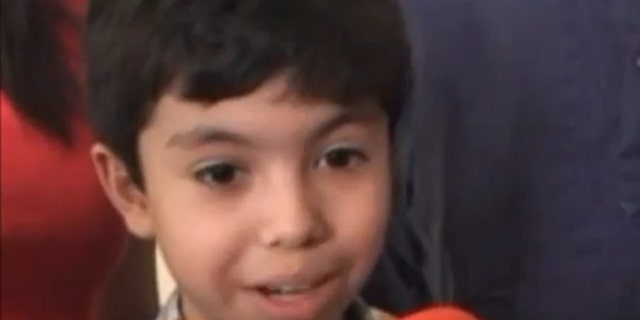 An 11-year old Mexican boy who claims to have an IQ on par with Albert Einstein made headlines all across Mexico after he said he was heading to Harvard.
Luis Roberto Ramírez Álvarez, who said he had an IQ between 152 and 160 and is one of three so-called prodigies in Mexico, said he planned to study quantum physics at the Ivy League institution.
But officials at Harvard University told Fox News Latino that they have "no record" of Ramírez, despite numerous reports in Mexican and other Spanish-language media outlets.
"We do not discuss individual students, but I can tell you that Harvard College has no record of this applicant," said Colin Manning, the senior communications officer at Harvard University.
The pint-sized prodigy has said he is fluent English, which he learned at age 5, and is now teaching himself French and Mandarin Chinese.
"His level of learning is by grows by leaps and bounds, it's amazing how he's retained it and how it is expressed, in addition to the goals and vision his has," said Luis' father, Roberto Ramírez, adding that his son was reading proficiently by age 4, according to the Mexican newspaper Milenio.
The young Ramírez reportedly gives lectures at youth conferences on various topics. Earlier this week, he spoke in the Mexican state of Morelia where he gave a speech entitled "Ethics and values in technology."
"My dream is to create a company and sell my inventions," the boy said on a video aired by the Michoacan Radio and Television System.
"It makes us very proud but it's also a big responsibility," his father said.
Efe contributed to this report.
Follow us on twitter.com/foxnewslatino
Like us at facebook.com/foxnewslatino