Hard seltzer spikes in popularity as seltzer sales continue to grow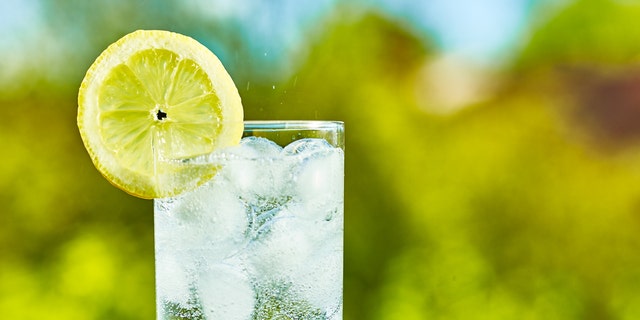 As summer winds down, our sunburn and mosquito bites may fade, but the season's trendiest go-to drink is here to stay.
Seltzer sales have leapt 42 percent in the past five years and Americans can't get enough, drinking 170 million gallons of the bubbly every year, according to NPR. (This summer, a rapper named Big Dipper even penned an after-hours ode titled "LaCroix Boi" in honor of his favorite brand.)
Only climbing in popularity, seltzer is destined to sell out not only at supermarkets, but pretty soon, at bars.
ENERGY DRINKS COULD INCREASE RISK OF COCAINE USE, STUDY FINDS
Alcoholic versions of portable, gluten-free and low-calorie drinks boasting no artificial flavors or sweeteners have become a favorite amongst millennials who want to take their new preferred beverage from day to night.
Whether you're adding a splash of spirits to your Unicorn Kisses or Yeti Mischief-flavored Polar seltzer, or sipping on alcoholic varieties, like Henry's Hard Sparkling or Truly Spiked & Sparkling Water, these single-serving drinks could prove dangerous if they fall into underage hands.
BEER FOAM: WHY IT'S SO IMPORTANT
Some warn that these sweet, bubbly and subtly alcoholic hard seltzers may tempt teenage taste buds, echoing the clearmalt Zima fad of the 90s. And though some of the latest hard seltzers are alluringly stamped with mermaids, melons, anchors and sea waves, adults are obligated to ensure that teenagers don't sample summer's hottest drink themselves.
"Alcohol is alcohol. It is illegal and dangerous for anyone under 21. Some parents may have the wrong idea that teens are miniature adults. They are absolutely not," said Colleen Sheehey Church, National President of Mothers Against Drunk Driving.
"Even though parents may not believe this, they have the MOST influence in their child's decision to drink or not, not their friends. Kids are always watching their parents, even when parents think they are not," she added.
For example if you're out as a family, and one parent drinks alcohol with dinner, have the other parent explain they are the designated driver, said Church. Or if both parents drink at an event, take an Uber home as a family and explain that the safest choice is to never drink and drive.
FOLLOW US ON FACEBOOK FOR MORE FOX LIFESTYLE NEWS
Currently, there are not yet any statistics linking a rise in the popularity of hard seltzer to underage consumption. But as MADD noted that alcohol is easily accessible to teens during the holidays, parents should be sure to keep an eye out at the next backyard barbecue or Labor Day soiree.