Gwyneth Paltrow is selling $500 tickets to her first-ever goop summit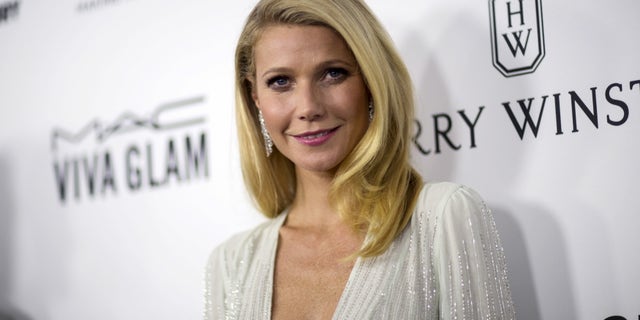 NEWYou can now listen to Fox News articles!
Gwyneth Paltrow is set to dole out more of her infamous health advice at her brand's first wellness summit this summer — but for a hefty price.
A ticket to the star-studded June 10 event, "In goop Health," will set you back $500, $1,000 or $1,500, depending on the package, according to the event page on Paltrow's lifestyle site, goop.com. The event will be held in Los Angeles.
"In goop Health brings our most requested and shared wellness content to life," the event page reads. "Over the course of one intensive (but fun) day, we'll gather for a series of panels, keynotes, and restorative interactive sessions from the health-defining doctors and experts we rely on at goop."
GWYNETH PALTROW DOESN'T CARE IF YOU THINK HER HEALTH ADVICE IS WEIRD
The cheapest package includes all-day food and drinks, plus a goodie bag with $200 worth of products; the middle-range package includes admission to a cocktail hour hosted by Paltrow and some of the summit panelists, as well as a goodie bag valued at $350; and the most expensive package includes a lunch with Paltrow, $500 worth of freebies, and "a few more surprises," according to goop.com.
In addition to a slew of doctors and alternative medicine playmakers, Paltrow has invited actresses like Lena Dunham, Nicole Richie, and Cameron Diaz, and designer Tory Burch to speak.
"The goop hall will be open to be all ticket holders, and in addition to the good eats there, you can jump into a number of different guru-led wellness sessions," the event page says.
FOLLOW US ON FACEBOOK FOR MORE FOX LIFESTYLE NEWS
Those sessions include engaging in crystal therapy, having your "aura" photographed, getting a hydrating IV drip, or taking a "sound bath."
Paltrow assures prospective guests that the bath will help them feel calm "at a cellular level."