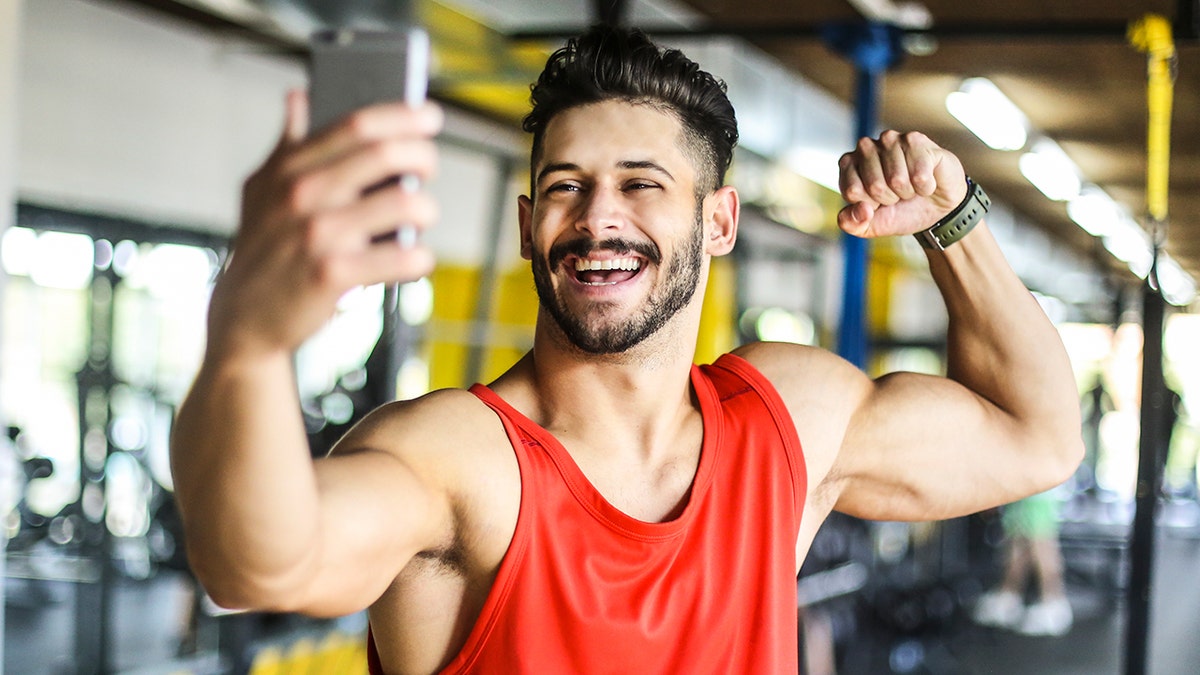 Edward Lane had been taking photos for his girlfriend's motivational Instagram when he decided to turn the camera on himself.
Lane's girlfriend, Amy Hopkinson, has an Instagram filled with gym selfies, yoga poses and green juices. Ready to be in front of the camera, Lane decided to do one too, but just a little different.
RELATED: A BEGINNER'S GUIDE TO MEAL PREP
The Brit launched his parody account on April 4 "after spotting a gap in the market for a young, good looking, self-qualified voice in the world of #wellness." He explained, "I've decided it's time to start spreading my message of #bodyandmind positivity. There just aren't enough influencers out there yet. Join me in my journey and through a combination of selfies, misguided nutrition advice, inspirational quotes and - of course - six-pack abs, we can make this world a well good place to be."
Like any good motivational account, Lane's feed is filled with things like meal prep, motivational quotes and videos from the gym. The only difference is that meal prep for him looks like Tupperwares filled with McDonald's cheeseburgers ("When hangovers and #mealprep have a beautiful baby…"), quotes like, "pizza tastes better than skinny feels," and lifting clips where he collapses at the end.
RELATED: 3 MAKE-AHEAD GREEN SMOOTHIES THAT ACTUALLY TASTE GOOD
And it's catching on in popularity. After hitting a milestone of 15,000 followers last week, Lane celebrated with a juicy burger and a post on Instagram. "About 4 months ago I was just naive young thing with a rockin' bod and great taste in activewear. And here I've found my home, filled with avocados, leggings and squat-honed butts. You all inspire me every day and I can't wait to share my #wellnessjourney with you as I continue on my path to nugget nirvana."