Good Samaritan in Colorado buys out entire Goodwill toy section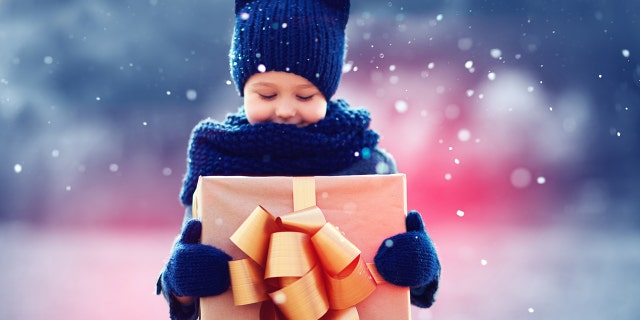 The most wonderful time of the year can prove to be one of the most difficult for families in need, so one Colorado man's generous annual tradition is especially appreciated.
On Dec. 9, an anonymous do-gooder once again bought out the entire toy section of the Fort Collins Goodwill store so that every kid who visits can leave with a holiday gift, free of charge, the Coloradoan reported.
WIDOWED GRANDMOTHER SURPRISED WITH EMOTIONAL HOLIDAY GIFT
"All kids today, all day long, you get one free toy, free stuffed animal or free kids book," said Todd Wakefield, Goodwill's Senior Director of Retail, announcing the special treat over the intercom.
Wakefield recalled being the store manager the first year the anonymous benefactor arrived at the Fort Collins location and asked to make the donation. Though it was over a decade ago, Wakefield, who now works in the corporate office, makes a point of returning for the event each year.
MAN COVERS $10,000 WORTH OF LAYAWAY GIFTS AT TOYS 'R' US
The anonymous man told the Coloradoan that he "does not need recognition for his act of kindness," as the day has "become an important part of his family's Christmas tradition." As children rushed to the toy section after the happy announcement, the donor and his wife took a moment to soak in the scene, before quietly exiting.
Six-year-old Tarryn Henkelman was one of the lucky kids that day, and left Goodwill with a new blue scooter. Though she didn't expect to receive a gift that day, the timing was perfect to replace her broken one.
FOLLOW US ON FACEBOOK FOR MORE FOX LIFESTYLE NEWS
"We've got some amazing people throughout our community," Wakefield said. "This is what our business is run on, people willing to give and to help their community."