Give the Baby an iPad: Doctors Lift Screen-Time Restrictions for Infants, Toddlers and Teens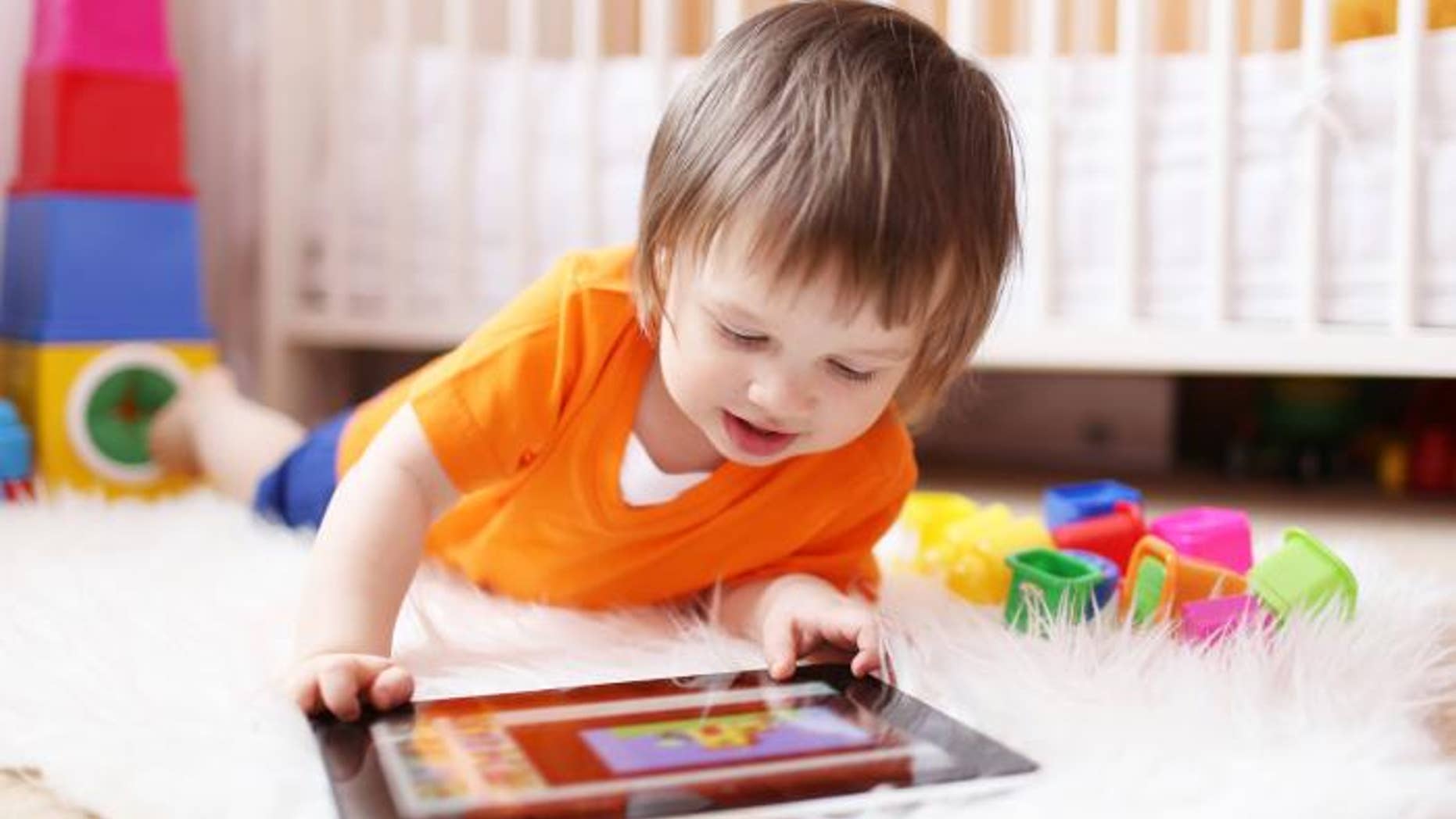 Child experts are now acknowledging that electronic devices and online media are here to stay, and probably impossible to keep away from your kids — and new recommendations from the American Academy of Pediatrics reflect this sea change, USA Today reports.
A press release notes that, per a trio of documents published in the November issue of the Pediatrics journal, the AAP has revamped its guidelines, and it's no longer set in stone that kids under 2 get zero screen time, and that older kids and teens only be allowed to plug in for one or two hours daily. Instead, parents can rest assured that time on the computer, iPad or smartphone "is not evil" and doesn't have to be "avoided," Megan Moreno, an adolescent medicine expert at Seattle Children's Hospital and one of the guideline authors, tells USA Today. "It just needs to be balanced with all the other things kids need."
For example, the AAP's new recommendations — announced Friday at its annual meeting, per the Washington Post — note that it's OK for babies younger than 18 months to use services such as FaceTime or Skype to bond with family, and that those in the 18- to 24-month range can be introduced to shows by their parents (research shows toddlers may learn words from these programs "if and only if" parents watch and engage as well, per NPR), and that kids ages 2 through 5 can enjoy an hour of "high-quality programming" from platforms like PBS Kids or Sesame Workshop.
And there's now no set time limit on older kids' media usage: Instead, the AAP has debuted an online "Family Media Plan" to help families figure out the right balance of screen time and other needs such as sleep, physical activity, schoolwork, and offline social interactions.