Get Hailey Baldwin's glowing skin with these model-approved products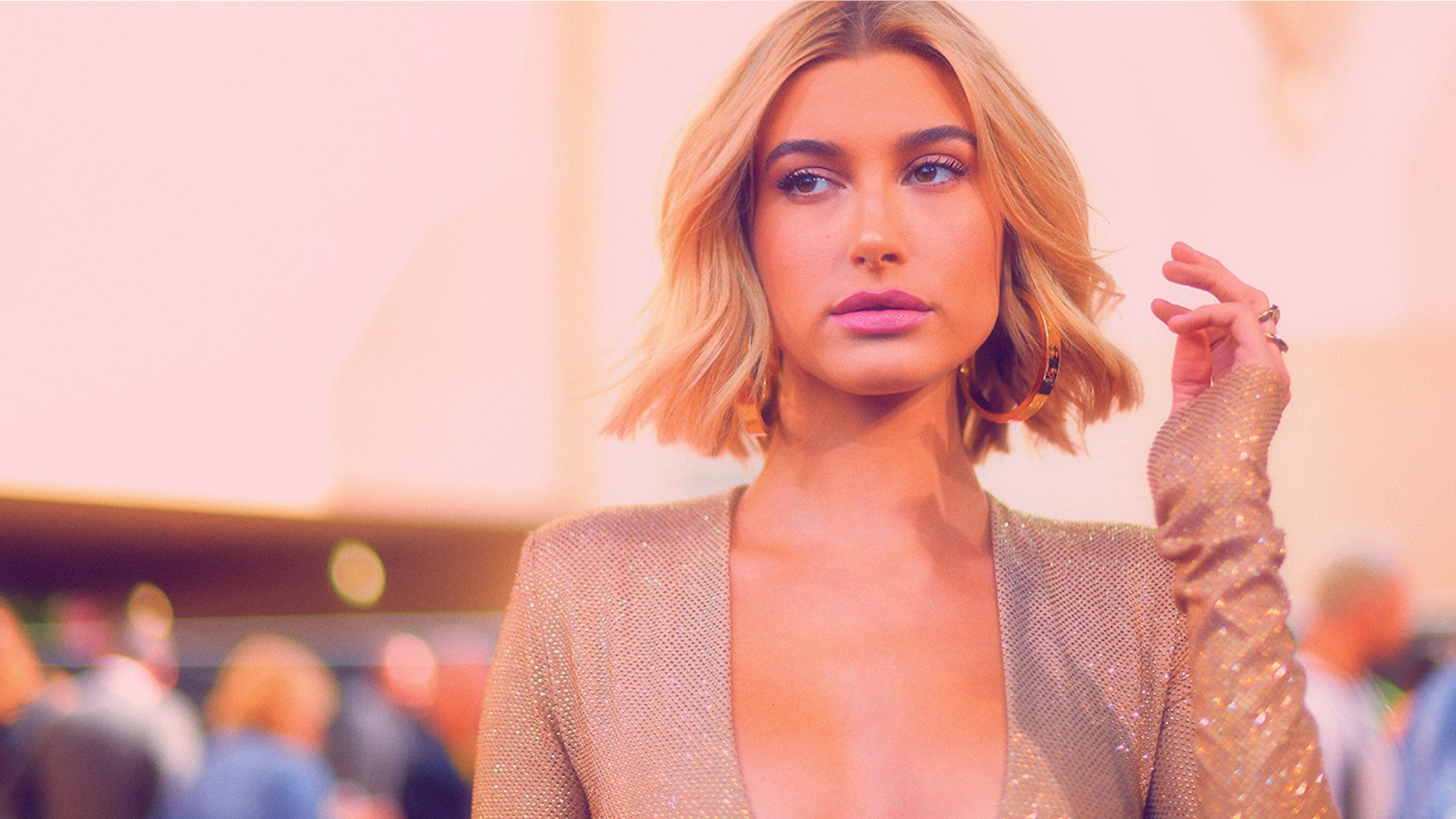 If you're one of Hailey Baldwin's 15.2 million Instagram followers, you've likely noticed something all her photos have in common: the girl has got great skin.
The 21-year-old model looks positively radiant in every single post. And while she's clearly genetically blessed, she's also got a few tricks up her sleeve when it comes to looking her best.
"I'm like a hoarder when it comes to skin-care products. If you were to open my cabinets you'd be like, 'What do you need these 45 lotions for?'" she told Allure.
One look at her flawless complexion and it's clear her commitment has paid off. If you're looking to achieve a similar Baldwin glow, check out some of her favorite go-to products, from under $10 drugstore bargains to celebrity faves worth the splurge.
INSTAGRAM INFLUENCER REPORTEDLY BOOTED FROM THE LOUVRE FOR REVEALING OUTFIT
Diaper rash cream
"I have found that diaper rash cream is a great thing for bringing down redness and healing," Baldwin told Refinery 29. "If you think about what it's actually used for, which is red bumpy skin, it's essentially the same thing. Diaper rash cream is great for under-eye bags, too."
On-the-go makeup remover
Neutrogena Makeup Remover Cleansing Towelettes, $7; at Target
"I never fall asleep with makeup. Ever. I really just like the Neutrogena makeup remover wipes. I use just a simple face wash, one from a dermatologist. I don't really do too much on my skin," Baldwin told Elle.
Dermatologist-approved serum
Dr. Barbara Sturm Molecular Cosmetics Glow Drops, $145; at Violet Grey
"I'm crazy about skin care," she told POPSUGAR. "When I'm traveling, I'm always moisturizing, drinking lots of water. I use all of [dermatologist] Barbara Sturm's products. Her masks, her Face Cream, her glow serum — they are amazing, and she is also the nicest human being."
A lightweight tinted moisturizer
Bare Minerals Complexion Rescue Tinted Hydrating Gel Cream, $30; at Sephora
"I love the BarePro Glow Highlighter. It's so pretty. I'm also really into the foundation powders and the Complexion Rescue Tinted Hydrating Gel Cream. It's so good. It's all really good stuff. It's so important to have things that are nourishing for the skin. I have people constantly touching my face and putting on harsh makeup, so it's nice to have products that can help your skin breathe and actually work to make it better," Baldwin said in an interview with Byrdie.
An all-over highlighter
Marc Jacobs Beauty Dew Drops Coconut Gel Highlighter, $44; at Marc Jacobs Beauty
"I really like to have glowy skin," the young model, who loves to use highlighter to amp up her natural look, told Elle. "Just at the top of the cheekbones, a little on the nose, right on my cupid's bow, the lid. Sometimes I put it on the crease in my eyes."
A multi-tasking drugstore favorite
Aquaphor Healing Ointment, $5; at Target
"I swear by Aquaphor. I use it everywhere like as a lip conditioner and on my eyebrows," Baldwin told InStyle. "If I was stuck somewhere and I needed to look presentable and had zero makeup, I would put a little bit on as a highlighter and on my lips. It's a good multipurpose product."
A moisturizing body scrub
OUAI Scalp and Body Scrub, $38; at Sephora
"A favorite bath product is the Ouai Scalp & Body Scrub. It smells so good and is so nice on the skin. When I was a kid, every time I took a bath, my mom would lather my body in lotion. She's Brazilian, and culturally, they're really into protecting the body specifically—moisture, sun protection, etc. That stuck with me now as an adult," she told Byrdie.
FOLLOW US ON FACEBOOK FOR MORE FOX LIFESTYLE NEWS
A luxurious body oil
Rodin Olio Lusso Jasmine and Neroli Body Oil, $136; at Rodin Olio Lusso
"I love using body oil, especially in the summer. I apply Rodin's right after a shower," Baldwin told InStyle.