Georgia woman gives birth in Chick-fil-A parking lot: 'It was intense'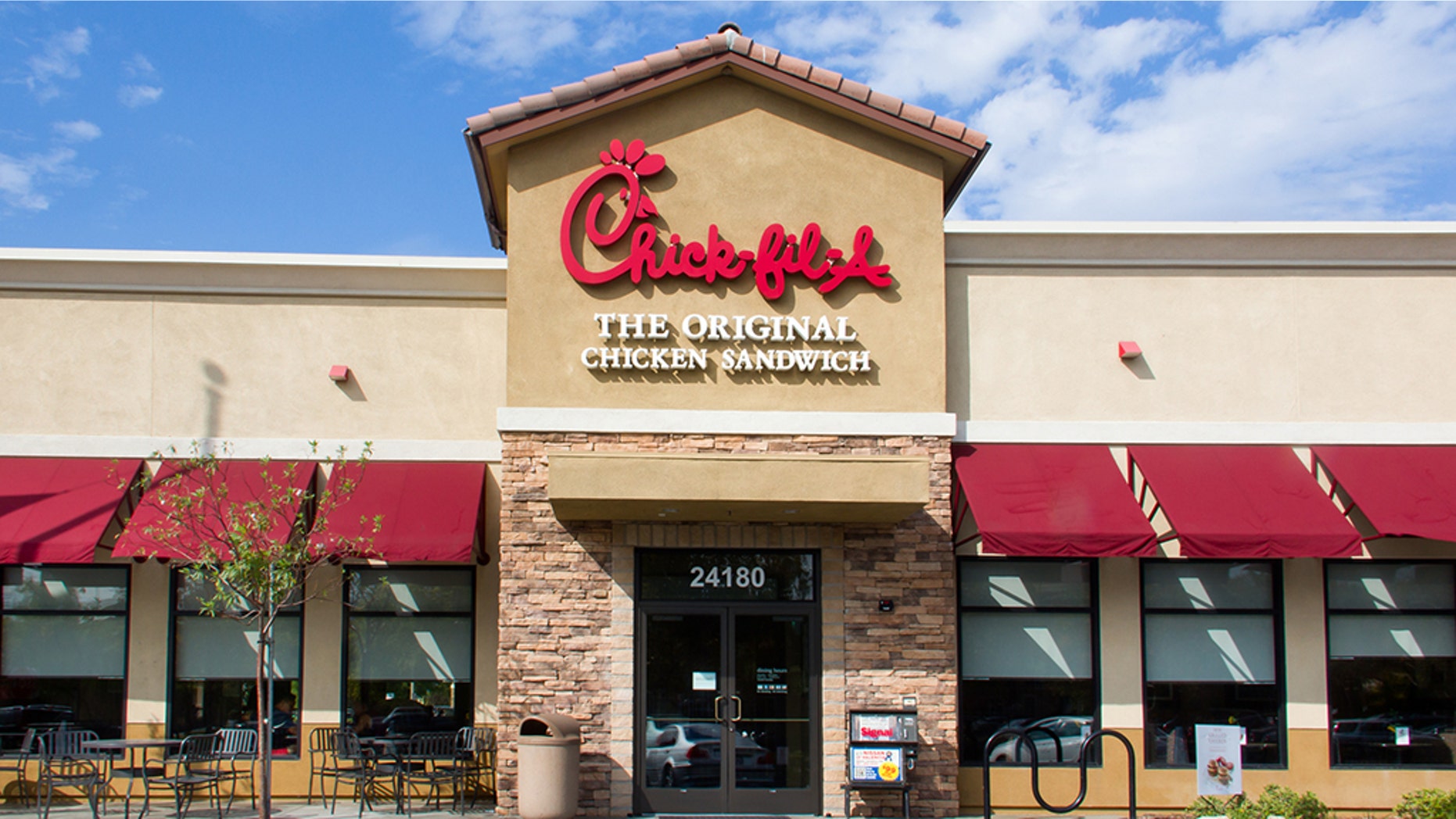 Chick-Fil-A was the scene of a yet another miracle Sunday, as a Georgia woman unexpectedly gave birth in the chicken chain's parking lot.

Marcie Masselink and her husband, Scott, were on their way to a local hospital in Dallas when Marcie began to have "severe contractions." Scott decided to pull the couple's minivan over, despite the fact they were only a few miles from the nearest hospital, WFMY-News reported.
Moments later, Marcie gave birth inside the car, which was parked outside the restaurant.
TEXAS COUPLE DELIVERS BABY IN CHICK-FIL-A BATHROOM
Masselink said her husband pulled the car over "just in time."
"[Scott] was great considering what happened," Masselink said. "He stayed pretty calm under pressure, but it was pretty intense and emotional. I wouldn't recommend it."
The couple's baby, who they named Oakley Ann, is healthy, according to WFMY-News.
This isn't the first time Chick-fil-A has played a part in someone's birthing story.
Last month, a Texas woman gave birth to her daughter in a Chick-fil-A restroom.
PETITION CALLS ON CHICK-FIL-A TO BRING CHAIN RESTAURANTS TO U.S. MILITARY BASES
Robert and Falon Griffin were meeting a family friend at the fast-food joint to drop off their two older daughters before heading to San Antonio's University Hospital.
Unexpectedly, Falon began to have intense contractions and went into labor, giving birth in the restaurant's bathroom. The chain later offered the baby Chick-Fil-A for life and promised a job when she turns 14.
A spokesperson for Chick-fil-A did not immediately return Fox News' request for comment Tuesday afternoon.
Fox News' Janine Puhak contributed to this report.