Gap's latest ad featuring deaf transgender model and activist Chella Man being lauded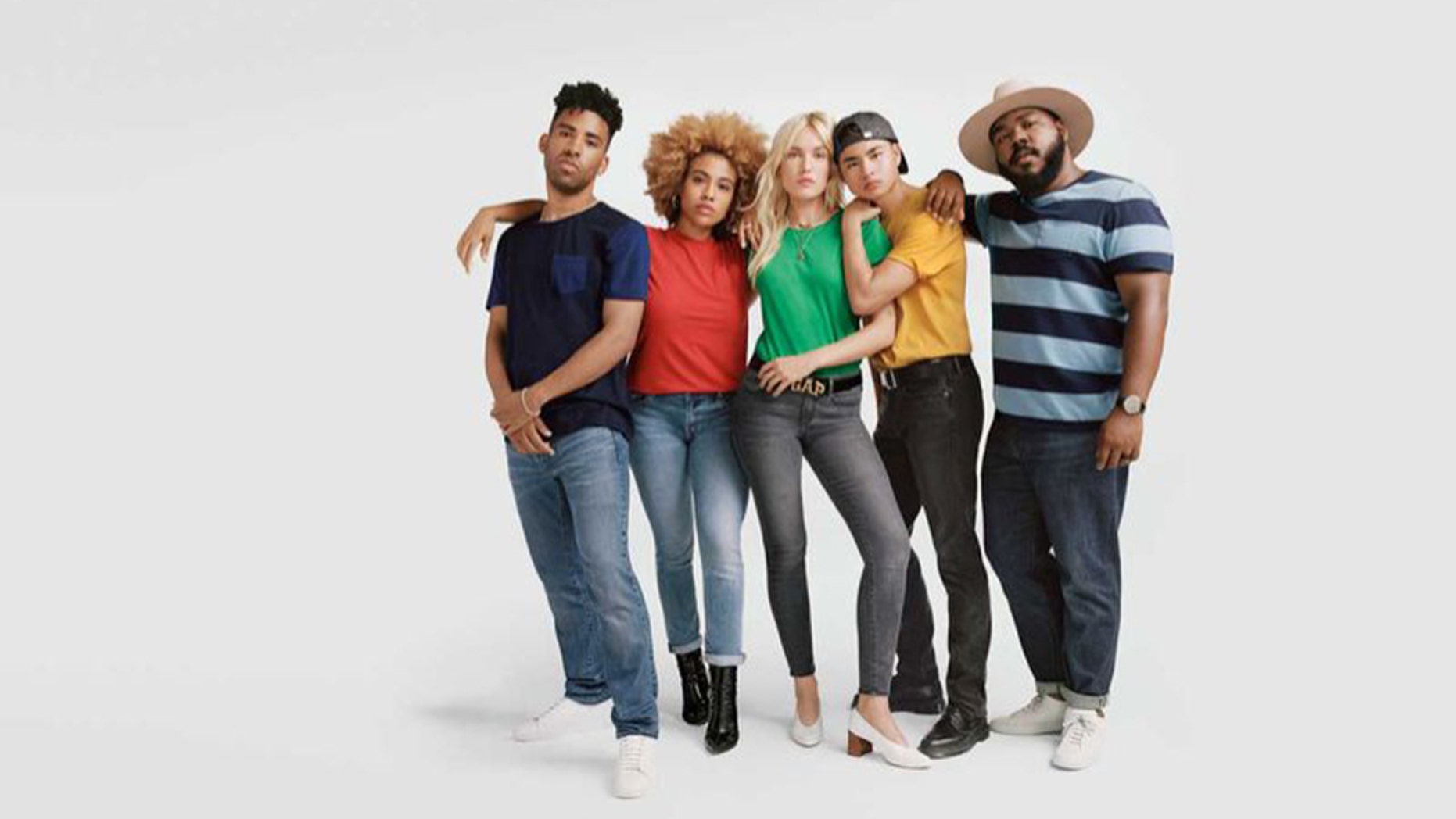 Gap's latest statement-making ad campaign featuring a diverse group of young artists, musicians and activists — including deaf transgender model Chella Man — is being praised online.
Man is joined by writer, art curator and activist Kimberly Drew; violinist and activist Enzima; artist Carlotta Kohl, model Kevlin Davis and rapper SuperDuperKyle in photos for the American clothing company's new "Soft Wear Denim" line.
Man, 19, has amassed a large social media following for documenting his transition and sharing resourceful videos on the trans experience.
TENNESSEE MOM'S SCHOOL DROP-OFF PARODY VIDEO GOES VIRAL
The model posted a photo of the Gap ad on Twitter, along with a throwback picture from when he was a young child and wearing a sweatshirt from the brand.
"WE ARE THE FUTURE! It was my honor to be a part of this beautiful casting with @gap!" Man wrote. "I ALSO DISCOVERED this highly classified photo of me wearing my favorite Gap sweatshirt back in the day."
The ad has been largely met with positive feedback from those who support the brand's messaging.
"Thank you SO much, for featuring him! I'm a big fan of Gap and Chella. We need more trans representation (with both binary & non-binary trans folks). Can't wait to see more from you all, in the future! This means a lot, to our community," one person commented on the ad.
"Such an inspirational person," someone wrote.
"Your art is beautiful and you showed me that it's ok not to fit into gender binary," another person commented.
"I love this so much!" another person commented.
Man, whose personal motto is "Be your own representation," told Yahoo Lifestyle in May that "representation permits you to know there are others in the world with similar experiences to you due to your common identity. It has [the] power to diminish the negative aspects of solitude."
Gap's decision to cast such a diverse range of people in the campaign was about "choosing talent that strongly aligned with Gap's core brand values and overall positive influence and impact in the world," according to a press release per Yahoo Lifestyle.
"The cast for the campaign includes multiple musicians, artists, performers, and activists who have existing reputations as advocates for positivity, are clearly dedicated to doing good, and are change agents across generations and gender," the statement read.
However, Man's appearance in the national campaign wasn't supported by everyone. A small amount of commenters on social media expressed anger over the brand's statement-making ad.
"…brands definitely shouldn't make political statements like this. Keep your business about the product, not politics," one person wrote.
"Why can't you just stick with selling cool clothes?! It's what you're actually good at!" another commented.
FOLLOW US ON FACEBOOK FOR MORE FOX LIFESTYLE NEWS
Gap joins the ranks of other brands who've recently made a push toward promoting more diversity and inclusiveness in advertising.
Last month, Aerie, American Eagle's lingerie and intimate apparel brand, was widely praised for featuring real and unretouched models, including those in wheelchairs, with crutches, insulin pumps, hearing aids, vitiligo, Down syndrome, fibromyalgia, cancer and more.